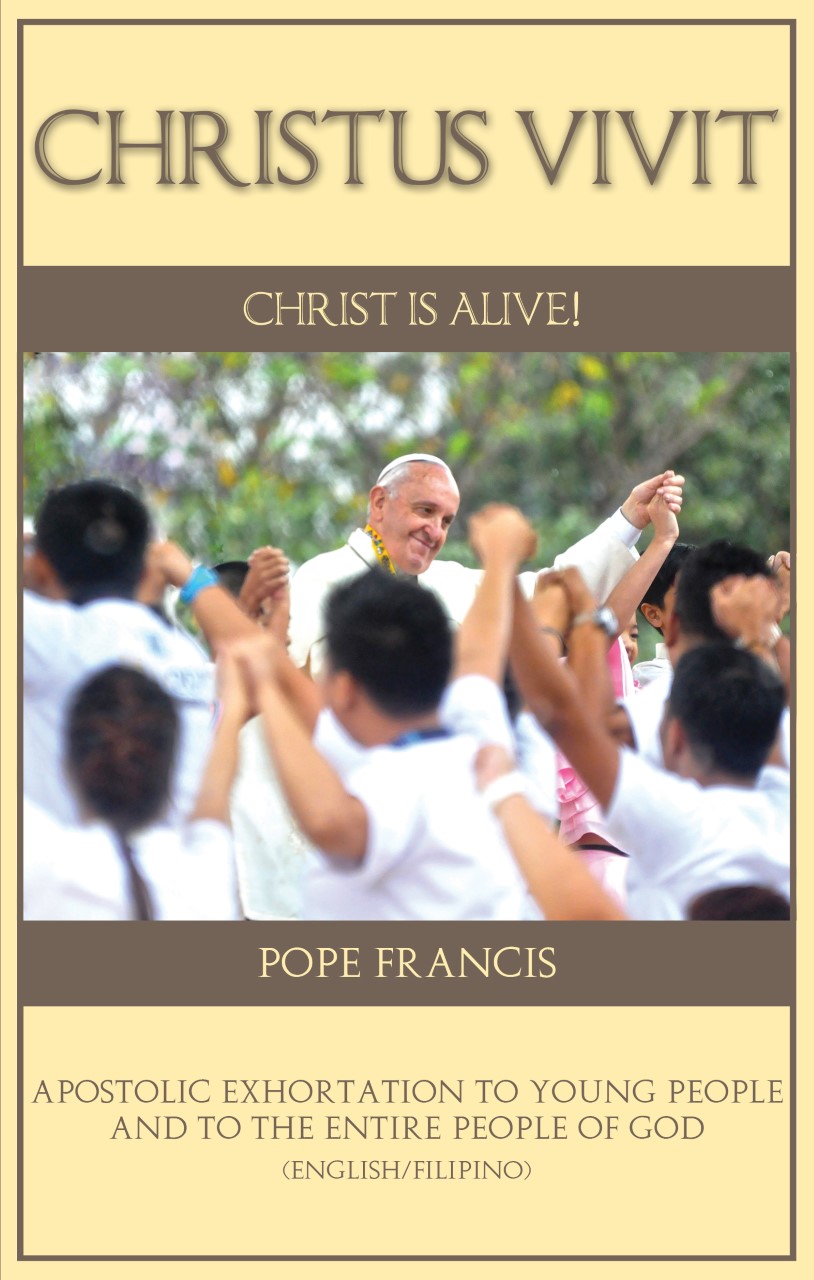 After the Synod of Bishops on young People, the Faith and Vocational Discernment, celebrated in the Vatican in October 2018, the Holy Father offers his apostolic exhortation on the subject to indicate the lines for the apostolate and youth ministry in the Church and the world today.
The document is composed of nine chapters divided into 299 paragraphs, where the Pope explains that he allowed himself to be "inspired by the wealth of reflections and conversations of the Synod" on YOung People. He also encourages young people to grow in holiness and in commitment to their personal vocation.
In this edition, Claretian Publications makes the document available in English and Filipino to bring the message closer to the entire people of God, especially to young Filipinos.
For orders and inquiries please contact:
Claretian Communications Foundation, Inc.
Tel: 63 2 921-3984 / 63 2 922-9806
Email: ccfi@claretianpublications.com
Website: http://www.claretianpublications.ph/index.php/contact