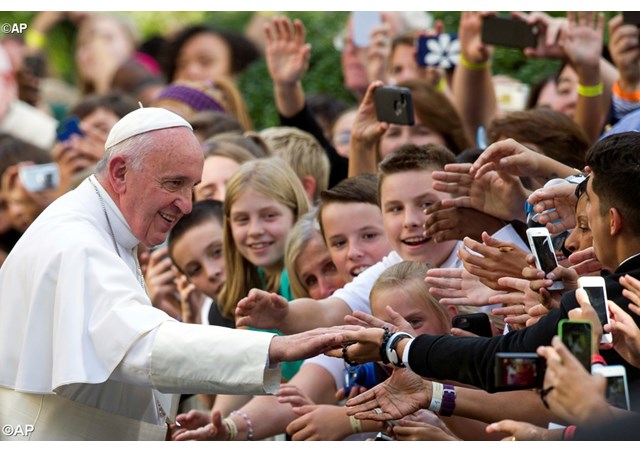 (Vatican Radio) Pope Francis sent greetings to an Evangelical Christian gathering which took place on Saturday in Washington, DC.
Thousands of people filled the National Mall for the "Together 16" event.
In a video-message released before the event, Pope Francis said young people have a "restlessness" in their hearts, and Jesus is the answer.
"Young men and women, I know there is something in your heart that moves you. And that makes you restless, because a young person who is not restless is an old person," Pope Francis said in the message.
"And you have youthfulness, and youthfulness breeds restlessness. What is your restlessness? Do you know what it is or do you not know? Do you want to know what your restlessness is?" – the Pope continued – "I invite you to … to find the One who can give you an answer to your restlessness."
"And I assure you, you will not be frustrated. God does not leave anyone disillusioned. Jesus is waiting for you," – Pope Francis concluded – "He is the One who planted the seeds of restlessness in your heart. Give it a try! You don't have anything to lose! Try it. Then you can tell me. Thank you!"