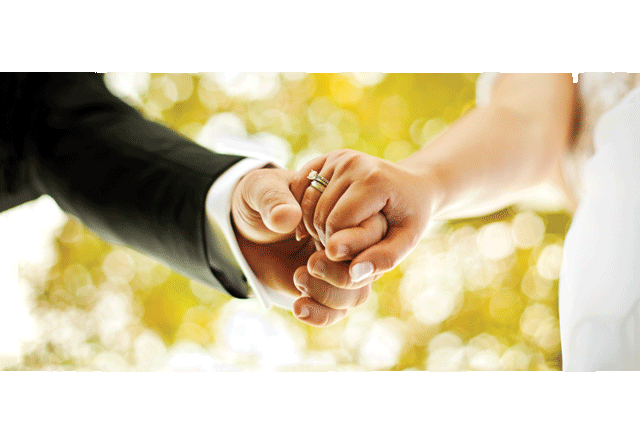 By Meanne M. Mijares
Here's to the marrying month of June! If you're a June bride or not, attending to more than a thousand and one details during the wedding planning and preparation process can surely take a toll on the health of the soon to weds.
To make the best of both worlds, here are some useful tips on how to balance time for work, family and the other things in between while preparing for D-Day:
Be a bride and groom tandem-Working on your wedding preparations together can do wonders because both of you can be very hands on as you give your inputs and awesome ideas not to mention exploring your artistic and creative side as well. Lucky is the bride who has a groom who will value the big day not just as HER wedding but THEIRS!
Get a wedding calendar-Yes! A wedding calendar is a very effective tool for the soon to weds to work well together to have a wedding that is uniquely their own. It contains the to-do-list you have to do for a particular day and the payments you had to make and the deadlines to meet plus so much more. Discuss it together as often as you can.
Spend time with your future in laws. This is very important because on days when you are not too busy with the wedding preparations, make sure you start to get to know them by spending special bonding moments. For example having a DVD marathon or perhaps swap recipes or cooking a favorite meal together.
Strengthening family ties. Wedding preparations can be quite stressful so make time for your immediate family and always make sure to have special dinners together. Remember that this is a great time to bond and exchanging laughter and lively banter with one another after a long busy day.
Make the "Time Out"! sign – Taking time off the wedding is very important. Have time to do things together or with friends who have nothing to do with the wedding. Meet up with friends for lunch dinner or a have spa party. These activities are surely great means for you to unwind and enjoy. This is the time to reward yourself, too.
And finally….stay healthy. The better you take good care of yourself, the better you'll glow on your wedding day!
You certainly owe it to your family and loved ones to be in shape not only when you exchange I do's with your groom but even years and years of living happily ever after. So get good sleep, eat right, load up on vitamins and with the right amount of exercise, skin care and dressing well.
Keep in mind that a stressed bride does not make a beautiful and a happy bride! Your total look depends not only how you treat yourself outside but also how you treat yourself on the inside!
---
 The writer is also a professional wedding and events planner. She owns Milestones & Moments Weddings and Special Events Management since November 2003.