IT ALL STARTED when I decided, after several futile attempts, to give it one last try. So on my way to the Adoration Chapel, I said a little prayer. Then dialed the number that I only used to text messages to. Until very recently, when he stopped responding. I could not rest until I hear his reassurance that our pilgrimage will pause when it reaches his St. Faustina of Divine Mercy Parish grounds, where he reassured us of their open area for our lunch.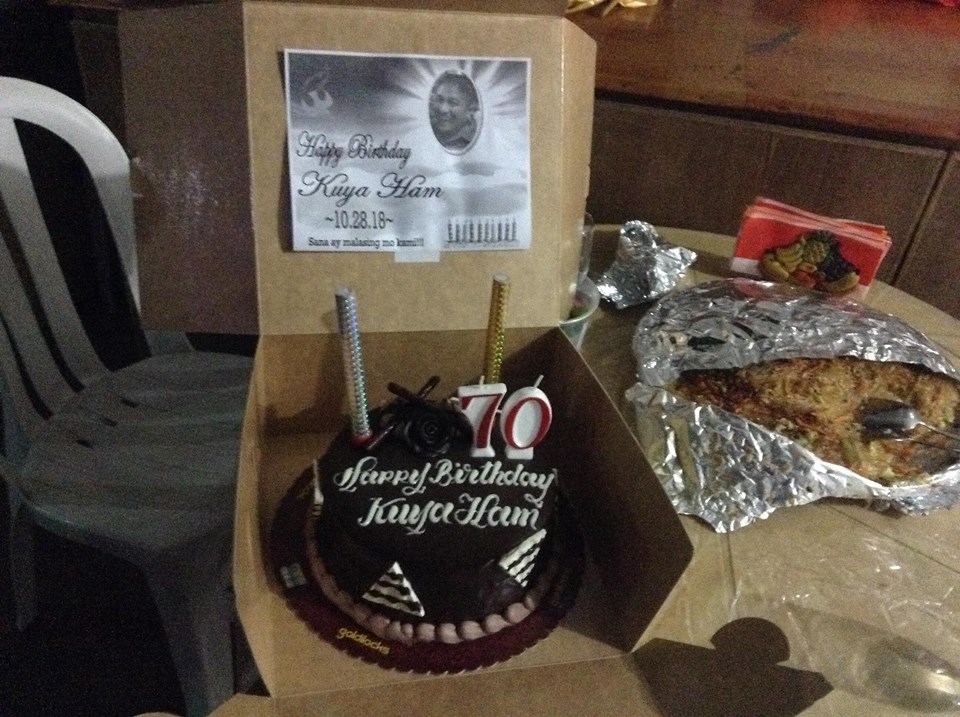 I may have had a smidgen of dread when I dialed the number of Fr. Ricky Barayoga, Parish Priest of the said church (What if he doesn't pick up again?). But I disclaimed it immediately when I heard the stirrings of a machine being minded. It was him. He said he read all my messages. And before I could express doubt why he did not reply either through call or text (tactless impropriety that could break our plan and utterly unnecessary at this stage – the pilgrimage is on November 10 already!), he exclaimed "Yes!" I hoped I did not harass him with my nonstop battery of thanks and blessings upon hearing him confirm the final piece of the pilgrimage puzzle. My first gift at 4 pm that day.
Another priest would deliver my next present. Kuya Jess, after asking for his number several days back, happily informed me that Fr. Benjie Notarte was celebrating the 4:30 and 6 pm Masses. I was happy because I sing with the 4:30 Pneuma Choir. And braced myself for the Montfortian Missionary's take on the blind Bartimaeus. Before the homily, however, he taught us a new way of responding to "God is good" (Grabe!); All the time" (Siyempre!) with a "Wow" finale. What fealty, I grinned. What novelty, I grinned again.
The question Jesus asked Bartimaeus was the same he asked James and John. And while the latter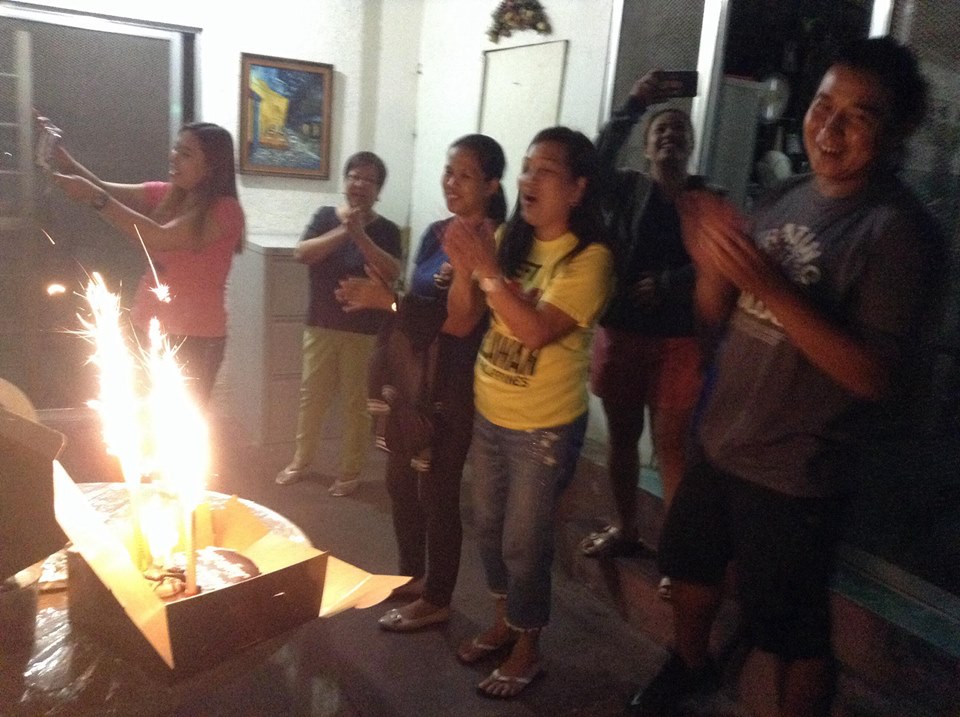 were rebuffed because of their preposterous proposition, the blind man was accommodated because his shout was coming from the heart. He was an outcast, out of Jericho, out of sight, of importance, many years rebuked, and he heard Jesus and cried. He was stopped but all the more he shouted. He wanted to be with a community, with other men, with worth like them. So Jesus asked him what he would like Him to do for him. After that, certain that we all got his gist, Fr. Benjie asked us, the congregation, what we would like Jesus to do for us, but before we answer, he asked us to bow our heads and ask ourselves if we know Jesus and do blessings change our relationship with Him. Before we could answer or bow our heads, he called our attention to a windshield wiper. When it is on, the rain stops, or at least even if it pours, the wiper wipes it off as it does. The wiper doesn't get rid of the rain but it clears the view. Then he left the pulpit.
Before the final blessing, he repeated the question of Jesus. And so that we did not have to answer (there was no need), he reminded us of Bartimaeus, whose faith followed Jesus. The wiper that cleans and clears. And then he blessed us all.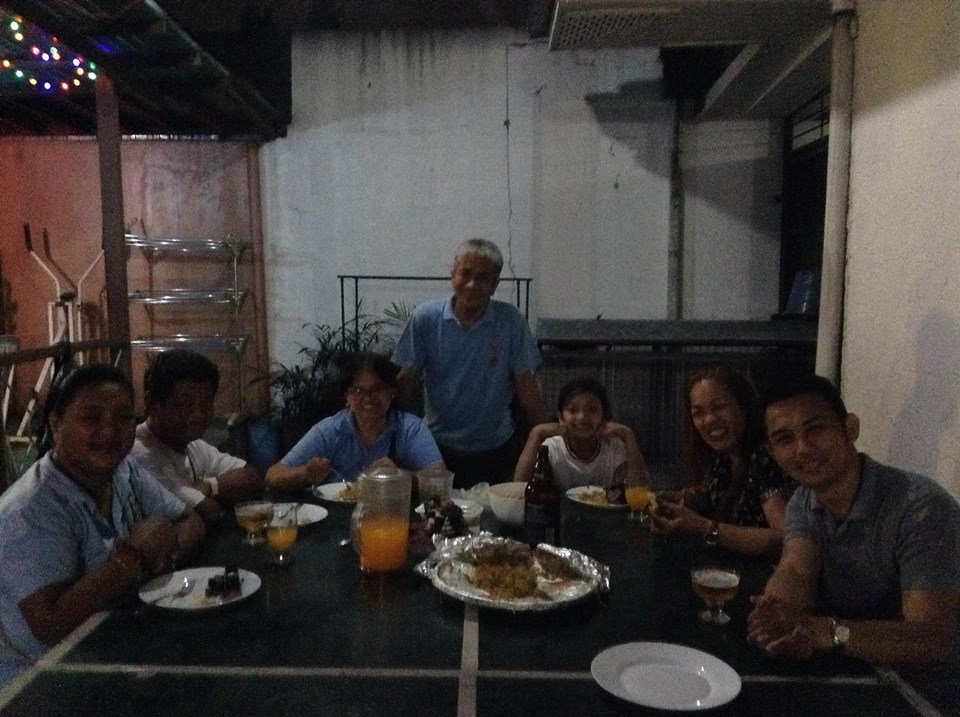 I went home and prepared the house for the potluck that was to follow after the procession of the block rosary images of Mary. I'm the coordinator for Block 12 and I've looked forward to this while telling everybody's brother about it. In a way bragging "what a way to celebrate" although my enthusiasm was more eager than exaggerated. When I was about to leave, however, a drizzle started. Not perturbed by it, I took an umbrella and headed for church. Remembering my earlier prayer, I prayed again. I said, "Mary, I respect that you destroy our plans so that God's may be done, but please don't make it rain on my parade. I mean, I've so looked forward to this, at least make me enjoy my expectation."
The 6 pm Massgoers were dispersing, with mostly Legionaries and rosary warriors remaining for what's to ensue. Kuya Jess and Sis Rhea saw me and simultaneously said that I was to lead the rosary in the church, the procession has been made undoable by the rain, which was getting wetter. They added that Fr. Benjie requested me to do it. I smiled and feigned surprise because I was not expecting it but certainly not averse to the task. Mary means no plans, right? So I did what she arranged (how quick she responds, I grinned). Fr. Benjie, being the present priest, was asked to announce the praying of the rosary. He wasn't cued on what to say and it floored me that he added the information about my birthday that day!
After the Legion rosary, as agreed upon, I gave the mic to Sis Rhea to pass to Ate Remy for the litany of the Virgin Mary. Having done it, Ate Remy greeted me. I don't wear felicitations well so I simply smiled my thanks. But Fr. Benjie wasn't quite done. He requested everyone to stand, stretch out their hand to the birthday boy and he prayed the most beautiful benediction I have ever heard or received in my lifetime. Right there and then, I stopped counting.
I took Mary home, not feeling like John at all, but intending to keep her one last night before I take her to the next house (my Monday got hectic I got to keep her one more night, met with Fr. Fed and Ate Marivic to discuss the bus seats, we were treated to a superb lunch by her, took him back at the Center, finished the pilgrimage booklet at their printing press and was driven home by this ant-industrious, bukas-palad sibling in Christ). There was really no need to do the unnecessary math.
The potluck call time was 8 pm I still had time to prepare the little that I pledged to share. Ate Malou rang the bell shortly and I let her in to exchange pleasantries with Myrna and Alex; Aes left early for a boodle fight with his friends. Then I led her to the lanai in the back where we decided not to wait for the others to attack the sotanghon. We were done with the second helping when Bronson barked the coming of the others.
My former parish office colleagues Ate Joan (with husband and my inaanak Rodel) and Kuya Jess (with Ate Ann) had dismounted their motorbikes when I came out to meet them. They were with Ate Ime, Kuya Willy and Donna (collectively carrying a case of pale pilsen, cake, fish crackers, tube ice and sisig). The simple party began with Ate Ime propping up the cake and its "huge" tarp under the box cover, while Donna and Kuya Jess lit the two 7-0 candles and, beside them, parallel sparklers. I made sure that and their joyful singing were chronicled. Eating, banter, libation and laughter mixed with my simple thanksgiving that, no matter how tight our situation was, my friends insisted we bring back the good times and we were actually doing it! Ate Malou was a teetotaler she excused herself early.
Somewhere during the merriment, Bronson's frantic sprinting to and fro told me someone was at the gate. The contingent from Fatima chapel made good their text message. They joined the others and the conversation easily crossed over.
The rain had long stopped when we finished the last bubbly. Not that I minded it for I didn't mind the rain at all. Not even if it poured, because while it didn't, it did. The procession did not proceed but the parade was not rained on and what poured were living, loving professions of priceless affection.