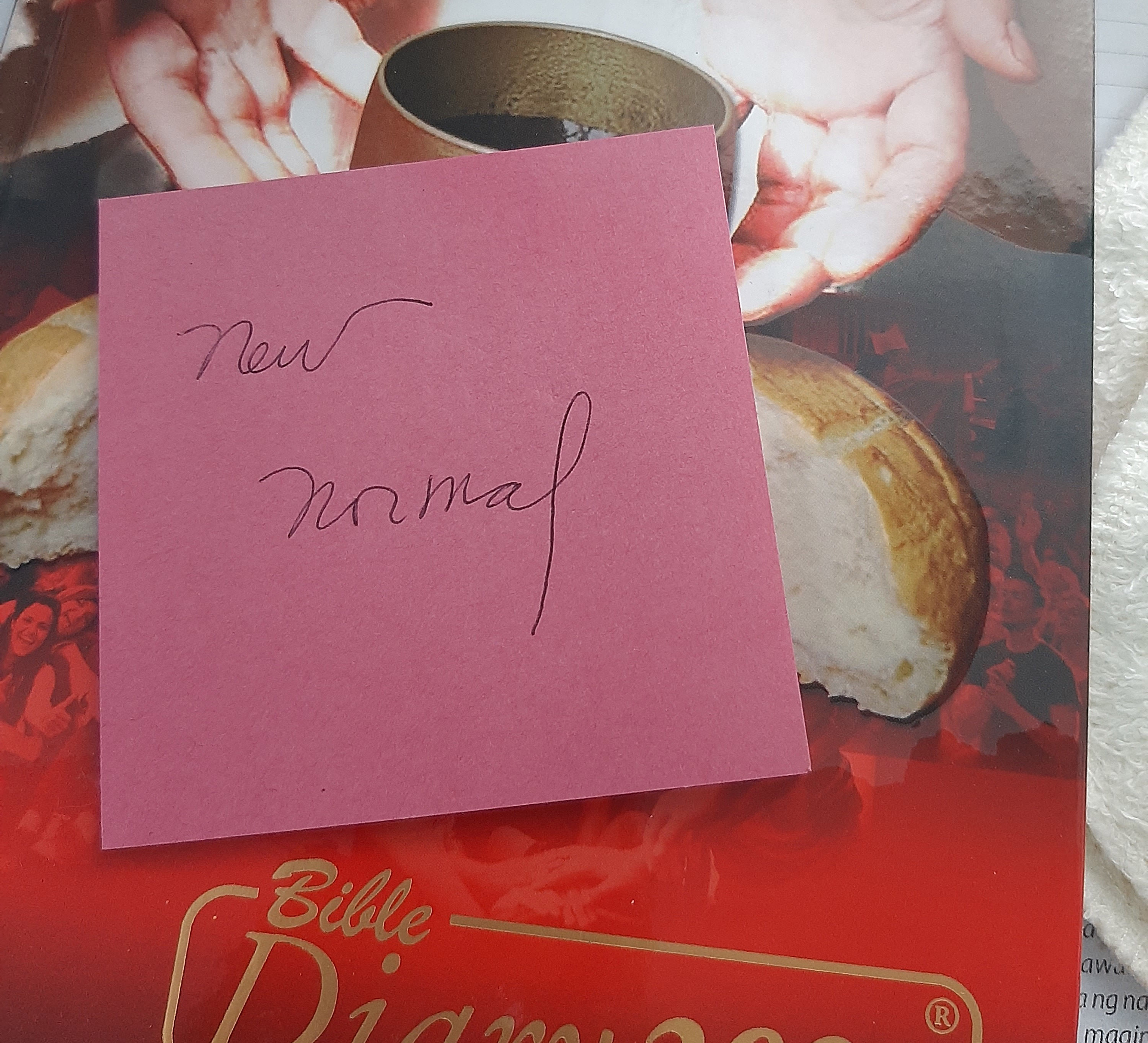 by Msgr. Fernando G. Gutierrez
THE SELF IN TIME
'All the world's a stage,
And all the men and women merely players.
They have their exits and their entrances,
And one man in his time plays many parts,
His acts being seven ages. At first the infant,
Mewling and puking in the nurse's arms.
Then, the whining school-boy with his satchel
And shining morning face, creeping like a snail
Unwillingly to school. And then the lover,
Sighing like furnace, with a woeful ballad
Made to his mistress' eyebrow. Then, a soldier,
Full of strange oaths, and bearded like the pard,
Jealous in honour, sudden, and quick in quarrel,
Seeking the bubble reputation
Even in the cannon's mouth. And then, the justice,
In fair round belly, with a good capon lin'd,
With eyes severe, and beard of formal cut,
Full of wise saws, and modern instances,
And so he plays his part. The sixth age shifts
Into the lean and slipper'd pantaloon,
With spectacles on nose and pouch on side,
His youthful hose, well sav'd, a world too wide
For his shrunk shank, and his big manly voice,
Turning again toward childish treble, pipes
And whistles in his sound. Last scene of all,
That ends this strange eventful history,
Is second childishness and mere oblivion,
Sans teeth, sans eyes, sans taste, sans everything.'
(William Shakespeare, As you like It, Act 2, Scene 7 Page 6.)
(N.B. Shakespeare did not invent the idea of the stages of life: philosophers have been addressing it for millennia. Aristotle had four ages of man and they were extended to seven in the middle ages where philosophical and religious lists were usually in sevens: the seven deadly sins, the seven sacraments, the seven heavenly virtues, and so on. By the time the Elizabethan age arrived it was a most familiar idea and Shakespeare's audience would immediately have recognized the concept. No Sweat Shakespeare – Making Shakespeare Easy For All!)
     The dictionaries define "new normal" as the current state of being after some dramatic change has transpired. What replaces the expected, usual, typical state after an event occurs. The new normal encourages each individual to deal with current situations rather than lamenting what could have been.
There are different reactions to the transition from normal to new normal life with coronavirus that will be us for a long, long time. Others look through the fog of uncertainty about how to act when the crisis has passed and things return to normal. The question is, 'What will normal look like?
These words are apropos in trying to describe the shock and fear of the global pandemic. Surprisingly, these words from Ian Davis of McKinsey & Co. were written not recently, but 11 years ago. It was due to the global financial crisis of 2008 that sparked the Great Recession. The impact of that recession was so shocking, so unnerving, that the term "new normal" was formulated, similar to the aftermath of someone pushing a reset button on the world.
The human toll of the coronavirus and its devastation of systems, institutions, spiritualities, emotions and economies will require another reset of what "normal" means. Are we at the beginning of this reset or the end? Are we still living in the old normal or the new?
     The looming questions — How long? How many? How bad? — are still unknowns, which makes this present reality that much harder. The loss of people's lives hurts. The loss of our elaborate structure and routine of daily life hurts. The loss of certainty hurts. (The Philadelphia Inquirer Editorial Board. March 17, 2020.) The loss of heart-to-heart dialogue with our loved ones and person-to-person contact with our BFFs tremendously hurt us. Our past experience will be forever etched in our memory and will not go down in oblivion. Our painful and traumatic hurts will be with us forever. I am grateful for my loving family. Likewise, I am happy to have friends who don't come with price tags, because I won't be able to afford the astonishing ones.   
According to W.H.O., coronavirus will stay with us forever. The hurts, losses and impact of this pandemic are greater than the combined 2008 Great Recession and 9/11 terrorist attack on the World Trade Center. The 9/11 alone claimed the lives of 2,977 victims, the senseless death of 19 hijackers and injuries to more than 6,000 civilians.
There are two good things that differentiate the present pandemic from those two previously cited crises. Firstly, we are, adaptable and knowledgeable human beings. We have at least a limited awareness of why things happen.
Above all things, Filipinos are survivors and have a strong faith in God. In times of uncertainly, Filipinos can live prayerfully, honorably and courageously. Even if they face tragedy and disappointment in what happened to them because of the typhoons or other calamities, Filipinos can still manage to smile that whatever happens they still have hope in their hearts that they will overcome. Also, Filipinos are madiskarte or clever in finding and implementing a right solution to a problem. (lookup gradelookupgrade blog.)
At times of a disaster, Filipinos help hand in hand one another. The bayanihan spirit lives on among the Filipinos joining together to give help to all affected family and poorest among the poor.
Secondly, we all have a direct part to play in making sure that this crisis doesn't get worse. Hence it is imperative to strictly comply with lockdowns and quarantines guidelines.
On the funny side. Lucy of Peanuts asks her friend Charlie Brown, "What surprises you most during this coronavirus?" Charlie Brown responds, "It has done what no woman has been able to do. Cancel all sports, shutdown all bars and keep men at home."
Meanwhile, the Philippine government has released new guidelines to differentiate from one another: Modified Quarantine (MCQ), General Community Quarantine (GCQ) and Enhanced Community Quarantine (ECQ), to help its citizens and resident foreigners' progressive transition from normal to new normal living conditions.
Modified Enhanced Community Quarantine
MECQ will be implemented in areas tagged as containment zones.
Limited movement within zone for obtaining essential services and work.
Resumption of operations of selected manufacturing and processing plants up to a maximum of 50 percent workforce.
Limited transportation services for essential goods and services.
Suspension of physical classes.
General Community Quarantine
GCQ will be implemented in areas tagged as buffer zones.
2. Limited movement of services and work within the buffer zone and outside the buffer zone.
3. Resumption of operations of government offices and industries up to a maximum of 75 percent of the workforce.
4. Limited transportation services to support government and private operations.
5. Flexible learning arrangements; schools to operate at limited capacities to cater to students.
Under the GCQ, more businesses, sectors, and government work will be allowed to resume operations. But strict public health measures will still be in effect, including physical distancing, wearing of face masks in public, mandatory temperature checks, and regular use of disinfectants.
N.B. Going out of the house for leisure is still not allowed under the GCQ.
Both the ECQ and GCQ prohibit the following individuals from going out of their house during quarantine:
Persons below 21 years old.
Persons 60 years old and above.
Those with immunodeficiency, comorbidities, or other health risks.
Pregnant women.
Any person who resides with the aforementioned conditions.
Movement will be limited to the procurement of essential goods and services, and for work in the offices or industries that have permission to operate.
Mass gatherings like movie screenings, concerts, sporting events, other entertainment activities and religious gatherings are still prohibited and highly discouraged under the GCQ. However, essential work gatherings and religious activities may continue, as long as strict physical distancing is maintained.
On the other hand, Enhanced Community Quarantine
(ECQ) has:
no movement regardless of age and health status.
minimal economic activity except for utility services such
as food, power and water and the critical economic sector.
no transportation activity except for utility services.
suspension of physical classes.
Bible's normal to new normal life
Thousand years ago, our ancestors in the faith had undergone critical moments and transition from normal to new normal life. Majority of them learned from life's lessons, whereas some did not, such as Jonah who while he noted God's mercy and redemption, even then he wanted the destruction of the Ninevites. Cain did not express contrition over what he did, but worried only about the severity of his retribution. Eli's sons, Phinehas and Hophni. Both slept with women who served at the entrance of the meeting tent. (1 Samuel 2: 22.). What did Achan, a military officer of Joshua, do to infuriate the Lord? The Lord put a ban on war booties, things devoted to pagan gods. The Israelites are prohibited from appropriating them, everything must be destroyed by fire. But Achan was so greedy, when nobody was looking, he coveted a beautiful robe from Babylonia, two hundred shekels of silver and a bar of gold weighing fifty shekels from Jericho. (Joshua 7: 21.)
King David: From the Least to the Greatest
Then Samuel asked Jesse, "Are these all the sons you have?" Jesse replied, "There is still the youngest, but he is tending the sheep." Samuel said to Jesse, "Send for him; we will not sit down to eat until he arrives here." Jesse had the young man brought to them. He was ruddy, a youth with beautiful eyes, and good looking. The LORD said: There—anoint him, for this is the one." (1 Samuel 16: 11-12.)
Walter Brueggemann in his book, "The Message of the Psalms, A Theological Commentary," divides the Psalms into three categories, namely, Psalms of Orientation, Disorientation and New Orientation.
Orientation
Eliab was the eldest son of Jesse (1 Chronicles 2:13) and thus the elder brother of David. He was apparently tall, had fair features, and considered as the first potential king of Israel to be anointed by the prophet Samuel. In contrast, David was young and was not involved in anything magnanimous, except tending his father's sheep.
Shepherding, though very important for Israel, because sheep provide a rich supply of milk, cheese, meat, wool and leather, is a minor task compared with other man's responsibilities, such as helping the father of the household with sowing and harvesting or joining the military.
Shepherding is living in the wilderness in the company of sheep and sheep dogs. That is why the "shepherd's tent" came to symbolize isolation or loneliness. (Ezekiel 25:4; Zephaniah 2:6).
"The office of the eastern shepherd, as described in the Bible, was attended with much hardship, and even danger. He was exposed to the extremes of heat and cold (Gen. 31:40), his food frequently consisted of the precarious supplies afforded by nature, such as the fruit of the 'sycamore' or Egyptian fig (Amos 7:14) and the 'husks' of the carob tree."
David had no other choice except to tend his father's flock, because that was the accepted tradition: to pass on shepherding to the youngest son. David was young and probably inexperienced in handling grave responsibilities, such as fighting with metal armor (1 Sam. 17:38) or assuming the kingly throne.
Eliab looked down his nose at David. This was evident when he confronted David who showed up at the battlefront, "Why have you come down here? And with whom did you leave those few sheep in the wilderness? I know how conceited you are and how wicked your heart is; you came down only to watch the battle." (1 Samuel 17:28)
"Life is like a story. Each day is like a chapter. Each year is like a part. But like every book, each story is different. You cannot judge a book by its cover until you know its story." (Unknown)
David was a nobody, unreliable and inconsequential. He was good for nothing, his family thought so. The phrase, "children should be seen not heard" sounds familiar because it has been around for years. The view, tabula rasa (blank slate), means that a child's mind is like a clean blackboard. The child's mind is empty of knowledge and thereby he/she cannot join in an adult conversation. This mentality that a child should have no say in their lives dates back to the Victorian era of 1837 to 1901. It is still prevalent in our days and age in some countries.
Malala Yousafzai is a young girl from Swat Valley in the Khyber Pakhtunkhwa province of northwest Pakistan, where the local Taliban at times have banned girls from attending school. She defied the edict and was shot by the Taliban on the afternoon of October 9, 2012. She, however, survived the assassination attempt and was the youngest-ever to receive the Nobel Prize laureate.
David succeeded in his quest for fame and fortune. He was a warrior (he had killed Goliath with a sling and a stone, a lion and a bear with bare hands, and thousands of Philistines), a king (he ruled and unified Judah and Israel), a composer (he composed the Book of Psalms), and organizer (of other outlaws and refugees: 1 Samuel 22:2).
"Rise and anoint him; this is the one." (1 Samuel 16: 12.) When God mixes with men, miracles happened. God chose (vocatus) David and took him from the sheepfold, he had him anointed (consecratus) and commissioned (apostolus) for a specific mission: to shepherd his people. He did perform his mission with integrity of mind and heart and skillful hands. Indeed, he is the man!
Disorientation
He was a great lover. He loved Jonathan as a brother. He loved public adulation. Women praised him for killing his ten thousand Philistines as opposed to Saul's thousand. (1 Samuel 18:6). He had eight wives of whom he had seven sons that resulted into internecine family feuds, he took away Michal from her husband, Paltiel to be his wife and committed adultery with Bathsheba that led to Uriah's murder. In spite of his immoralities, David had an honest and profound love for God.
The shepherd of animals became the shepherd of men. The least became the greatest. (2 Samuel: 7: 9: "I will make your name like that of the greatest on earth."). It was a case of too much and too soon.
Richard Rohr said that David's "gift is also his sin and his sin becomes his gift." His strength is his weakness, his weakness is his strength. Cindy Adams said, "Success has made failures of many men." This is true of David. He had failed the Lord by committing adultery and murder. His sin is a blessing in disguise. It does not mean at all that one commits sin to gain grace. In this case, the end does not justify the means. But true contrition, as David had, led to God's forgiveness and healing grace. Once David realized his wickedness, he wept more than a couple of times and was absolved of his sins. In his hour of repentance, he composed Psalm 51, the Miserere, and Psalm 56: 8: Tears in a Bottle.
At the start of his life's journey, David "is the one." He was God-chosen one. But at the height of his "stardom," he had displeased the Lord. Nathan confronted David for his sin of adultery and crime of murder. The prophet told David, "You are the one" who had taken Bathsheba as your wife and had connived with your soldiers to have him killed in battle.
David's life is a journey from brokenness to wholeness, from tears of fear (when Saul sought to kill him), grief (the death of Jonathan, his sons, Absalom, and Amnon), and betrayal (by his son, Absalom) and sorrow (for the rape of his daughter, Tamar, by her step-brother, Amnon) to tears of gratitude and praise of the Lord.
Reorientation
In 1464, the Operai of Florence contracted Agostino di Duccio to create a sculpture of David. Less than halfway in the project the contract was terminated. Ten years later, Antonio Rossellino was commissioned to pick up where Duccio had left off. Also, his contract was discontinued and the unfinished marble languished in the storage for the next 25 years. In 1501, Michelangelo had been contracted and he worked for two years on the unfinished sculpture. The result is a splendid work of art – the young David looking tense and ready to fight Goliath. It was a moment of "conscious decision and action."
Regarding his sculpture of David, Michelangelo remarked, "In every block of marble I see a statue as plain as though it stood before me, shaped and perfect in attitude and action. I have only to hew away the rough walls that imprison the lovely apparition to reveal it to the other eyes as mine see it.
     That is the story of the shepherd boy who became a great king. His sinfulness and worldliness must be chipped out of "the rough walls that imprison the lovely apparition" of his greatness, especially his faith in God's mercy. His life had been disfigured by his weakness, but at the hands of the Divine Sculptor, that vessel of clay and rough marble of a human being had been re-formed as God wishes "to see it."
Conclusion
David' life is in every page of The Book of Psalms. The Psalms of Orientation begins with him as a shepherd and ends with his kingship. His life became Disoriented because he wandered from the Lord's way and had been broken by sins and family tragedies. After all these, his life had been Reoriented and besought God's forgiveness. He wept bitterly and poured out his repentance to "Tears in a Bottle."
In this state of brokenness, he prayed, "Create in me a pure heart, O God, and renew a steadfast spirit within me… The sacrifices of God are a broken spirit; a broken and contrite heart, O God, you will not despise" (Psalm 51:10, 17). "For I know my transgressions; my sin is always before me." (Psalm 51: 5) "Were I to count them, they would outnumber the sands; when I complete them, still you are with me." (Psalm 139: 18)
He was a great king, but humble before The King of kings. In spite of his grievous moral blunders, he trusted in the Lord. David knew in his heart that it was the Lord who rescued him from the claws of lion and bear and made him triumphant over Goliath and Israel's enemies. At his deathbed, his advice to his son Solomon was, "He that ruleth over men, must be just, ruling in the fear of God. (2 Samuel 23:3)
"The LORD said: There—anoint him, for this is the one." (1 Samuel: 16: 12.) Then "Nathan said to David: 'You are the man!'" (2 Samuel 12: 7.) because of his adultery and murder. For his tearful repentance, humility, reverential fear and profound love of God, David died as a man after God's own heart. (1 Sam 13:14). He is the one destined to be great, but first he must be the least. He was the least known and recognized among his brothers, but not for God who made him one of the greatest kings in his sight and before men, because He kept his Tears in a Bottle.
Postscript: Michelangelo's Moses, another phenomenal sculpture.
Pope Julius II commissioned Michelangelo to grace his tomb befitting an ecclesiastic of his stature. Unfortunately, the planned statue of Moses as the epitome of the entire monument at the tomb of Julius II was never fully realized. It was supposed to be one of the six towering figures that crowned the tomb; instead, it was scaled-down to 8 feet 4 inches tall.
The Moses displays vigorous arms, furious and piercing looks. Under his arms he holds the tablets of stones inscribed with the Ten Commandments. Noticeable is the energy, wrath and fury that are about to explode. It is no surprise, because this sculpture was inspired by the Biblical account of Moses coming down the slope of Mt. Sinai with the tablets of the Ten commandments. He saw the Hebrews were worshipping gleefully and idolatrously the golden calf.
The Moses is not simply a lifeless artistic creation in marble drawn from Biblical pages, but through the hands of Michelangelo was transformed beyond the limitation of time into a figure pulsating with life and determination to accomplish the will of God. The Moses is not a passive figure from the distant past, but a living, breathing figure that reflects the will and power of God. The Moses is alive, and according to Charles de Tolnay, is "trembling with indignation, having mastered the explosion of his wrath." These feelings of indignation and deception from his fellow Israelites reached the point when, Moses being human, wanted to give up. He did not, since he comprehended that their loyalty to God has not arrived yet to that stage where God's light, though hidden in a dark cloud of unknowing, shines forth only to people like him.
According to Michelangelo's 16th century contemporaries, The Moses is a terribilità, or terribiltà, a quality of evoking fear and amazement. Sebastiano del Piombo, Michelangelo's confidante, wrote a letter to him on 15 October 1520 after a private audience with Pope Leo X. In that letter, the pope said to Sebastiano, "But he is terribile, as you see; one cannot deal with him." Sebastiano answered "that your terribile character did not harm anyone, and that you appear terribile for love of the great works you carry out."
Michelangelo felt that this was his most life-like work of art. Its grandeur is also due to its display of anger and disdain. Legend has it that after he was done with the sculpture, Michelangelo struck its right knee commanding, "now speak!" for he believed that life was the only thing hidden inside the marble. There is a scar on the knee, the mark of Michelangelo's hammer.
Conclusion:
The voice of The Moses is not heard, it is a lifeless marble. It is visible to its viewers and truly marvelous to behold as one of the greatest works of art. God is like that, his voice of comfort and healing sometimes is not heard by people in distress, like the time of the pandemic crisis.
He is God of both the living and the dead. God is truly living within us, in us and around us. He hears our prayer as we acclaim, "Lord, speak for your servants listen," though he doesn't reveal himself directly to us.
God may be hidden according to human standards, but in actuality, he is our light along our earthly journey of fear and courage. Similarly, God was with the Israelites for forty years in the desert, their light by night and their cloud by day. God instructed Moses to move away from human wisdom in dealing with Him because He is incomprehensible to human mind and undiscernible to naked eyes.
Peter: From Weakness to Success
Immediately the rooster crowed the second time. Then Peter remembered the word Jesus had spoken to him: "Before the rooster crows twice you will disown me three times." And he broke down and wept. (Mark 14:72.)
When they had done so, they caught such a large number of fish that their nets began to break …. When Simon Peter saw it, he fell down at Jesus' knees. 'Go away,' he said. 'Leave me, Lord! I'm a sinner! Then Jesus said to Simon, "Don't be afraid; from now on you will fish for people." (Luke 5: 6 and 11.)
The weak    
     When Christ at a symbolic moment was establishing His great society, He chose for its corner-stone neither the brilliant Paul nor the mystic John, but a shuffler, a snob, a coward – in a word, a man. And upon this rock He has built His Church, and the gates of Hell have not prevailed against it. All the empires and the kingdoms have failed, because of this inherent and continual weakness, that they were founded by strong men and upon strong men. But this one thing, the historic Christian Church, was founded on a weak man, and for that reason it is indestructible. For no chain is stronger than its weakest link. (G.K. Chesterton.) 
The world's measurement of greatness lies in doing things in grandiose ways. Some people are considered successful in life, when they own mansions, castles or palaces. In spite of the skyrocketing gas price, others feel safer and comfortable driving around huge vehicles. The more money a person has in the bank and the bigger his investment portfolio, the better. The corporate ladder is used exclusively for ascending, never for descending. Christianity is the very opposite: greatness depends on smallness.
We cannot set our hearts merely on doing it big to be great, famous and acceptable. For instance, the little town of Bethlehem was inconspicuous. Joshua did not include it among the towns apportioned to the twelve tribes of Israel, because it is just a tiny town. Yet, it is famous all over the world, for the Messiah was born there.
Going down is first required before going up
"To go up, you must first go down," said St. John of the Cross. Johann Christian Friedrich Hölderlin (1770-1843) introduced his "Hyperion" "Not to be encompassed by the greatest, but to let oneself be encompassed by the smallest – that is divine." The former Cardinal Ratzinger, now Benedict XV1, Pope Emeritus writes, "Non coerceri maximo, contineri tamen a minimo, divinum est." "To him who as spirit bears up and encompasses the universe, a spirit, a man's heart with its ability to love, is greater than all the milky ways in the universe." Greatness in God's eyes does not depend in doing quantitatively big things, but in doing qualitatively with love even the smallest things. Non multa sed multum (not quantity, but quality).
All of us have our own weaknesses and idiosyncrasies, yet God still believes in us, because he sees the tremendous things, we can do for him and for others. Because he sees the goodness in our heart, he calls, transforms and empowers us to work in his behalf. No matter who we are, what we do and what we have done, as long as we allow his transforming grace do its miracle in and through us, our environment and those around us will experience peace and joy.
Jerusalem (Jeru means teaching + shalom, peace) in ancient times used to be a place of corruption and injustice now has become a haven of peace, joy and a sign of prosperity for all nations, because it had been transformed into a divine place.
Comfort zone
In spite of Peter's impulsive nature, he has a profound love for Jesus. Matthew 14: 28-31 narrates that when Peter recognizes it is Jesus walking on the water, he asks him permission to come to him on it. If Peter did not trust the Lord's command, "Come," he would not have gotten out of the boat, his comfort zone. His comfort zone was his boat and the company of his fellow fishermen.
Rubbing salt in a wound, the presence of darkness, the big waves that batter the apostles' boat and the "walking ghost" confounded their fear. However, all of these contributed to the epiphany of Jesus and drew Peter to him. Like Peter, when fear saps out our strength, darkness shrouds our hope and anxiety overwhelms our resolve, those are the moments Jesus is closer to us. Remember that during this pandemic.
Sometimes stepping out of one's comfort zone is risky, because of the anxiety that comes with it. New challenges and relationships as well as fear of the unknown are common reasons and nuances why some are apprehensive about leaving the comfort zone.
Peter's weakness is his strength, his strength is his weakness. He knew that walking on the water is possible only with Jesus' help, but he was overcome with fear. His focus on Jesus was distracted by the big waves. It is in that state of weakness when he expressed his faith in Jesus, "Lord, save me!" (Matthew 14: 30).
Faith vs. fear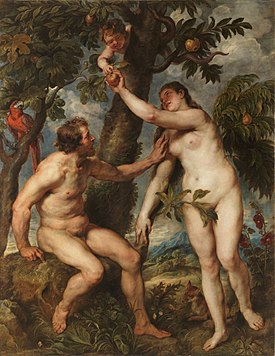 Fear started when the Adam and Eve sinned in the Garden of Eden. "The Lord God then called to the man and asked him: Where are you? He answered, "I heard you in the garden; but I was afraid, (italics added) because I was naked, so I hid." (Gen. 3: 9-10) Since then, fear becomes a part of our earthly existence. Even the mighty and powerful, like Saul and Herod, are not spared from fear. However, fear is not all that bad. Through fight or flight technique, one's life can be saved. In Peter's case, fear had a beneficial effect. By fighting and fleeing from fear, he knew he can run to Jesus who helps him.
Luke 5: 1-11 narrates how Peter was overcome again with fear. Having worked all night and had caught nothing, he and his companions were fearful of going home empty-handed. That is bad news for any business. Jesus decided to help them out of the situation. He commanded the fishermen to lower their nets on the other side of the boat. Peter and his crew are seasoned fishermen. They knew the secret of the trade. Probably, they were saying to themselves that Jesus must leave the fishing to them. Besides, as a last resort, since they have nothing to lose, at the words of Jesus, they lowered their nets. To Peter's great surprise, their nets were almost torn due to a great catch of fish. Overcome with fear at the presence of the Wonder-Worker, Peter asks Jesus to excuse him from his company. Peter's weakness is his success. "Jesus said to Simon, 'Do not be afraid; from now on you will be catching men.'" (Luke 5: 10)
According to a story, Peter was leaving Rome at the height of its persecution of the Christians. He met the Lord going toward Rome. He asked: "Quo vadis me Domine?" ("Lord, where are you going?") And the Lord said to him: "I am going to Rome to be crucified." And Peter said to him. "Lord, are you being crucified again?" He said to him: "Yes, Peter, I am being crucified again." Peter was embarrassed, came to himself and having seen the Lord ascending into heaven, he returned to Rome rejoicing and glorifying the Lord.
Santa Maria delle Piante Church ("Saint Mary of the Soles of the Feet") was built on the site to commemorate "Ubi Dominus apparuit"("where the Lord appeared") and stands at the junction between the Via Appia and the Via Argentina. The church houses the marble slab believed as bearing the footprints of Christ when he ascended back into heaven after meeting St Peter.
Conclusion
Peter's story illustrates the truth that one's response to the Lord's call on the basis of a person's positive qualities alone is to deny and limit the power of God's grace to change and transform a person and to interpret salvation from the standpoint of human perspective alone. The response of Peter to the Lord's call shows that God looks into the heart of every person and searches within it a humble recognition of one's unworthiness. The rest is up to God. To consider that only men of unblemished character can proclaim the Gospel is not only to negate God's primary role in a person's conversion, but also to deny that humanity is sinful and weak. God Doesn't Call the Qualified, He Qualifies the Called.
To believe that those called to serve the Lord are all saints is to close one's eyes to the truth that Jesus Christ became wounded and weak when he assumed our sinful humanity. Weakness is not the same as sinfulness, but dependence merely on God alone. Because Christ became susceptible to weakness and death, in the end he conquered them. Peter's unworthiness was the occasion for God's grace that transformed him. Who we are and what qualities we possess matter a little in heeding the Lord's call. What matters most is our humble admission that we become strong and qualified with His grace.
     On the other hand, one who proudly thinks that he is very well fit to serve the Lord serves only oneself. One goes up the ladder by looking down. Peter considers himself weak, lowly, sinful and arrogant. Jesus knows Peter's fear that made him deny him, so he asked him three times to profess sincerely his love for him.  Out of fear, he experienced weakness, but his weakness is his worthiness, because he repented and "broke down and wept."
Life's lesson
In the beginning of this article, Shakespeare wrote about the 7 ages of man. The birth of a child is the first act of the drama of human life. At this stage, the baby cries and vomits in the nurse's arms.
The second act of man's life starts when he goes to school. He goes to school unwillingly and carries a bag of books.
The third role is that of a lover. The young lover burns with fiery love like a furnace and sings joyfully songs praising the beauty of his beloved.
He is a mature person in his middle age. He has severe eyes and a beard of fashionable cut. He looks well dressed.
The fifth stage is that of a judge. He is fat with a round and fleshy stomach as a result of overindulging in food and drinks. His eyes are now harsh-looking. He becomes strict in his behavior. He uses many sayings and modern instances to support his arguments of philosophical wisdom.
A person in old age is the sixth age. Man becomes weak in health and thin in body. He wears slippers, spectacles and clothes of his youth. These clothes are now too loose for his shrunk and thin legs. His voice becomes unmanly. He pipes and whistles. He lisps like a child as he is toothless. He looks like a comic figure.
The last role is that of an extremely old person. This 'act' shows him as helpless as a baby. He is hard of hearing, weak in eyesight and forgetful. He is "sans teeth, sans eyes, sans taste, sans everything." (William Shakespeare). In fact, he loses control over all his senses. He departs from this world after playing these roles of his life. (Cf. Fresh Reads. The Seven Ages of Man. William Shakespeare.)
Behavioral scientists use various images in their search for a better understanding of what transpires throughout the life span. For example, youth and young adulthood are seen as one's springtime, mid-life as summer, retirement as autumn and old age and death as winter. Another person compares life and its stages to a cherry tree (Seasons of Life, Jim Conway, Ph.D.): "Each season of the tree had a special beauty and usefulness of its own."
There are times when a tree blossoms, a sign of a new beginning in life; there is also a time of fruit-bearing, and a time of barrenness and a temporary pause that ushers in a new period of growth. I had the privilege of experiencing the 4 seasons (Summer, Fall, Spring and Winter) which represent our life cycle. I know what it was like to go through each of the seasons.
At Winter, there are times when it is too cold. The night is longer and daytime shorter. With less sunshine, there is more melatonin in the body's pineal gland, a small, pine cone-shaped gland located above the middle of the brain. Under normal circumstance, melatonin is inactive during the day, but it is activated during the evening when the sun goes down.
High level of melatonin causes sleepiness and tiredness. Thus, the absence of sunshine leads to Seasonal Affective Disorder (SAD) that may cause depression. That is why when there is a stay-at-home with less sunshine, some suffer from depression-like symptoms, such as lessened alertness and more melancholia.
Similarly,all of us have never thought that we would undergo this harrowing experience of our life cycle- Winter of coronavirus when lots feel depressed.
The barrenness of Winter can be seen positively or negatively. Beauty lies in the eye of the beholder.
Winter is sad. It is a depressing period when trees don't have leaves with only bare branches. People avoid going out for fear of slipping on icy cold mud and break one's bones. It is better to stay indoor where the warmth of a fireplace gives comfort.
On the other hand, Winter is beautiful. It is a time of a new beginning While the trees are barren and flowers do not bloom, yet spring is not too far away. Just wait, be patient and have faith. Spring will arrive soon to usher in a new life when birds start tweeting with musical strings of syllables and flowers begin blooming.
The same holds true for the pandemic that still grips in fear the Philippines and the whole world even as we transition from normal to new normal, from Winter to Spring.
Like the barrenness of Winter, the hard or total lockdowns and enhanced quarantine may be depressing But, new normal is not too far away. Hopefully, we have learned our life's lessons. There is hope for those who have faith in God.
     "Live in faith and expect the best. Through every trial, God will make sure you come out better than before." (Nishan Panwar.)
One must have chaos in oneself to be able to give birth to a dancing star. (Friedrich Nietzsche.)
As this Winter of pandemic is about to usher us into the Spring of new normal life, may it help us rediscover our faith and the beauty of the Catholic Church. Let whatever lessons we have acquired from the past normal situation of our life cycle transform us to a more vibrant faith! Also, how important is the family that prays together. How much we need our friends.
But as the Catholic Churches reopen, strictly follow the protocols to prevent another wave of this pandemic. In Houston, Texas, a young adult woman, who went to Sunday Mass in May when her parish reopened for public Mass, said her initial excitement changed to anxiety and fear as she noticed others not following the parish's new guidelines for Mass attendance.
Lessons from Biblical personalities
David's sinfulness and worldliness must be chipped out of "the rough walls that imprison the lovely apparition" (in reference to David's sculpture) of his greatness, especially his faith in God's mercy. His life had been disfigured by his weakness, but at the hands of the Divine Sculptor, that vessel of clay and rough marble of a human being had been re-formed and transformed as God wishes "to see it."
One goes up the ladder by looking down. Peter considers himself weak, lowly, sinful and arrogant. Jesus knows Peter's fear that made him deny him, so he asked him three times to profess sincerely his love for him. Out of fear, he experienced weakness, but his weakness is his worthiness, because he repented and "broke down and wept."
Both David and Peter remind us that God strengthens us though we are weak. He forgives us even though our sins are as numberless as the stars. He wipes the tears in our eyes and consoles us in our sorrow!
Where can I go from your Spirit?
Where can I flee from your presence?
If I go up to the heavens, you are there;
if I make my bed in the depths, you are there.
             If I rise on the wings of the dawn,
        if I settle on the far side of the sea,
             even there your hand will guide me,
        your right hand will hold me fast. (Psalm 135: 7-10)
God remains with us "in good times and in bad times". He doesn't forsake us, no matter what happens in life. We are the ones who forsake Him.
The Tagalog song, "Sabay Tayong Babangon." (We will rise together.) should be our inspiration. Have faith in Jesus and keep deeply and truthfully our love for him even if our life is against all odds!
Kahit Anong Bagyo
                                   (Julie Anne San Jose)
Kahit ano pa ang ating pinagdaanan
Di nito mababago ang ating pinagsamahan
Kahit ano'ng bagyong dumaan sa'ting harapan
Nandito lang ako, asahan mo magpakailanman
                            Lumipas ang panahon nandito pa rin tayo
                           Di maghihiwalay. Lumabo man ang paningin                     
                            Ulap ay dumilim, di maghihiwalay                                           
                            Kahit nasa'n ka man, di ka mag-iisa
                            Kung may problema aalalayan ka
                            Kahit ano pa ang ating pinagdaanan
                            Di nito mababago ang ating pinagsamahan
                            Kahit ano'ng bagyong dumaan sa'ting harapan
                            Nandito lang ako, asahan mo magpakailanman
                                       
(Loose English translation.)
No matter what we have gone through it will not change our
relationship. No matter what storms pass through your
presence, I am here only to hope you are forever. We are still
inseparable!