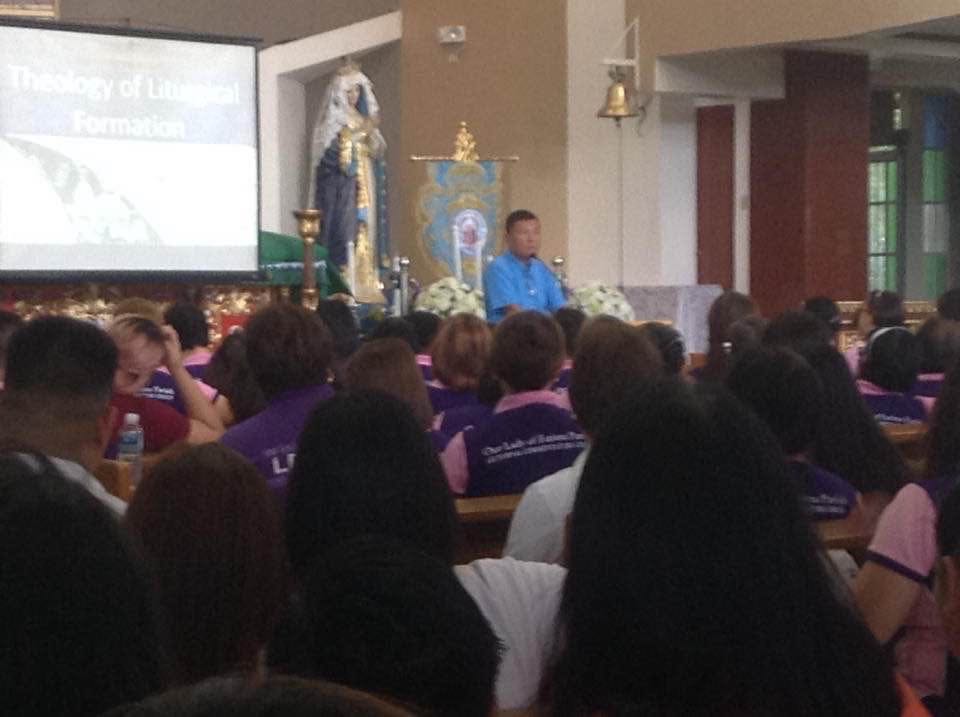 EUPHORIC MOMENTS HAVE been filling my days ever since the last Friday of November when I went through the Basic Formation Seminar for Lectors and Commentators at the Our Lady of Fatima Parish in Urduja Village, Caloocan City. Along with me were some Ates of San Jose ang Tagapagtanggol Parish, a few Kuyas who were going to be Eucharistic Ministers of Holy Communion and seven youths who will not only expand but also freshen up the Word Ministry of the Church of San Jose. Even before the seminar (a stringent requirement for church servers), Ate Leonor made me choose already my preferred service days (so certain was she I would pass muster) aside from those she had assigned ahead of my preferences. I wasn't really particular about the schedule as long as I'm able to be an active and ardent part of a warm whole. Ate Ester, San Jose's Worship Ministry Head, invited me to join her pack of proclaimers and, more honored than pleased, I could not resist, no longer surprised at how the Blessed Virgin Mary destroys my plan so that God's will be done. The Legion of Mary has taught me obedience is the key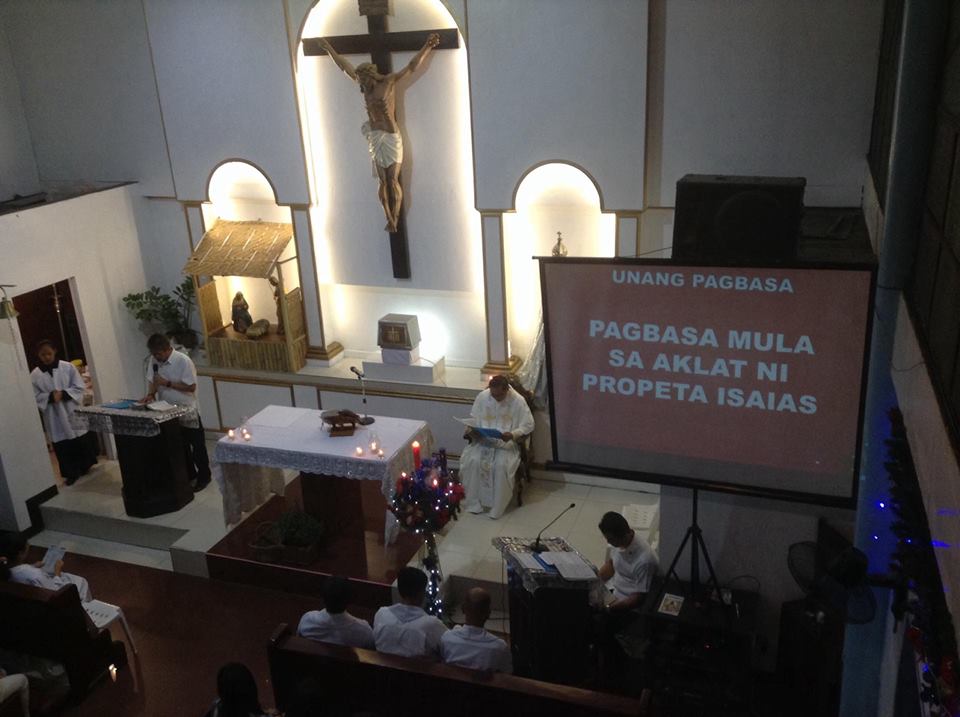 to faithful service. And so, my first-ever service fell on the Feast of her Immaculate Conception, a Friday after my seminar completion. But that's getting ahead of the mystery. Before my ordained foray back in the sanctuary (I was EMHC for some time until I felt I wasn't cut out to administer the Sacred Host), Ates Leonor, Irene and Leiba and Manay Merlin conspired to get a few of the recent graduates through a practicum (Simbang Gabi was looming ahead and they were short of servers) and were satisfied with our show. Not a very long story, I was soon hoisting the Lectionary in the regulation procession to the altar. But before that, a significant sidelight.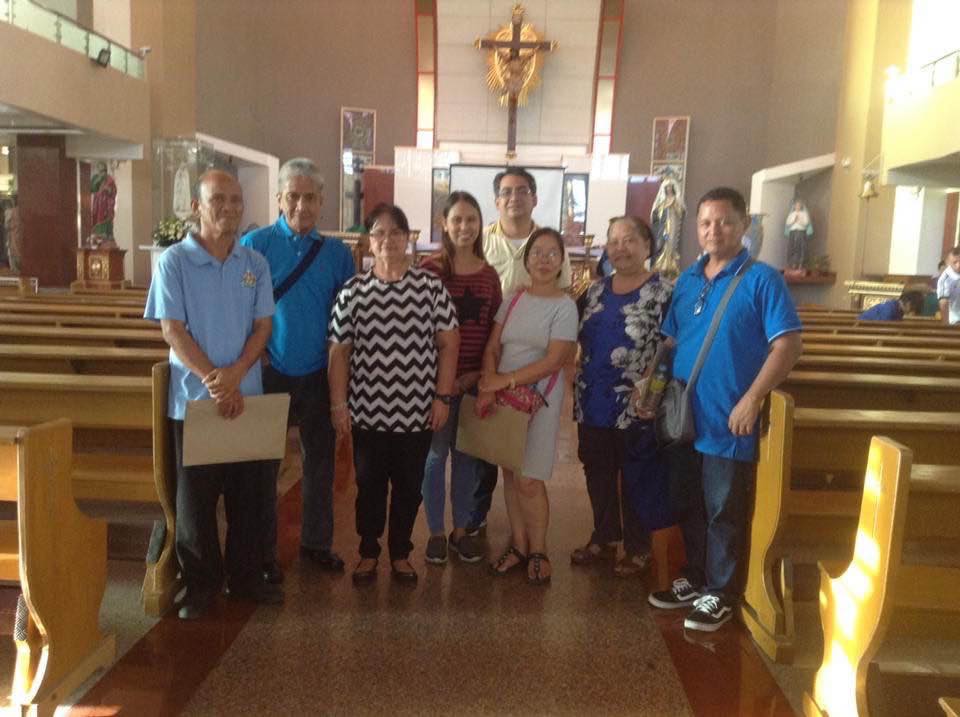 Aware that I should be there ahead of my 6 am service, I was up two hours earlier than the time, went through my morning routine and was soon walking the still dim streets of BF Homes. There was no sound or sight of a trike until I got to Delgado. Halfway through, I sang "Immaculate Mother". No sooner had its first line finished than I heard motor running behind me. I turned and, in the haze, saw a tricycle and hailed it. Upon closer look, it didn't have the white-number-on-green-body mark of motorized bikes that ply the village. It stopped anyway and the driver asked where I was headed. Dumbfounded, I answered "towards the church". He said he was going that way, too, and asked me to hop on. I did after saying – sincerely – that he was from heaven sent. And I gave him my blessing before I dismounted.
As in the practicum, my fellow servers in the sacristy were helpful and instructive I only needed so much as ask how this and that and they'd be more than ready to fill in the blanks. I've served at three Masses total, a virtual work in progress, learning as much as I could to be worthy of the calling I've chosen in response to Ate Ester's blessed bidding. It has been kosher so far. My only worry being spreading my 70-year-old body thinly. I would not wish to drop any of my PREX, BEC, Legion, TTJ, Pneuma Choir and AMQAH commitments if it meant choosing priorities because there is really no choice, these communities are all crucial to me. But there are no worries because there is always Mary. She knows how to choose best for me. Amen.