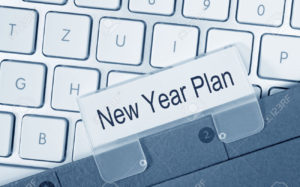 ON THURSDAY MORNING I distinctly heard my dearly departed mother call my name. I opened my eyes. In the faint light, I saw a shadow melting slowly away. When it fully disappeared, I looked at my cellular phone: it was 3:14. I prayed for her four-year old soul and tried to go back to sleep. 
From the procession, Fr. Noel veered towards me and gave me his blessing. Between our brief exchange, I heard the words "critical" and "struggle" which sounded like "mutual" and I told him so; a grin-producing banter.
I quit as editor-in-chief of a newsletter and dropped from the rolls of a lay ministry. I owe a very dear friend a payable-when-able loan I'm convinced an ostrich act cannot adequately hide my humiliation. I did not make any sale the whole month of December on my food supplements because I had zero income and inventory. I could not keep my son company. In my selfish desire to keep what's left of my spirituality, I lived off the charity of well-meaning friends. I became a scarce presence in the parish. I avoided being asked about family and other sore spots. I was a mess.
Earlier, while I was sweeping the driveway off of leaves, I felt a car stop behind me. As I turned, Ate Mel had already rolled down her window and, smiling, said that I was very hard to track down. Long story short, she saw me in the rear view mirror and asked Kuya Les to make a U-turn; she wanted to give me a gift and handed it over as she said it. I told Kuya Les he has a marvelous wife.
For the first time in my intercessory supplication, I prayed for me. And with it, I asked for a sign for my plan. I will carry it out a day after the New Year's. And, somehow, sleep came over me.
When the 4:30 pm Sunday Choir arrived, I apologized to Ate Janice that I have a bad cough and can't sing with them, then wished her, Kuya PJ and their daughters the year's joy; the tykes blessed my hand.
I was given a difficult condition which I nodded to agreeably, even upping up the ante. I will own up to mistakes, past and present, even perceived ones. That there be peace. Solid, if you please. No explanations, no defenses, no sarcastic asides, no profound hieroglyphics. 
Ate Isa's response to my greeting was a question of will I serve as collector which was not really one. From the rear pew, I advanced to the front one.
New Year's Eve found me early rummaging into my things. Treasures no other man will take an interest in, even if he happens to be a keepsake-keeper, for personal, obvious considerations. I sorted the memories out, putting them into brown env
elopes, labelling, making notes. It didn't take long. I do not only travel light but also collect similarly. Is that how angels, without wings, fly, I wondered.
I felt a pat on my back and turned to see Ate Mom whom I automatically bussed while we were exchanging greetings. Kuya Dad prodded Bea to bless "sa Lolo." My pleasant encounters increased as the Eucharist neared. A happy new year indeed.
Mean, after preparing stuff for that night, left to be with her five kids. I took over equally happily.
UtoLinda and I traded season's greetings. She was with their youngest son; trailing  them was Kuya Dante, whose hand I shook.
Before Mean took off, I got started on a serendipitous project. Among the treasures I rummaged through was a book, Following Jesus, by Segundo Galilea. I had no intention other than to meditate on it so when the foreword and first chapter pages struck as a direct dialogue with me at its receiving end (I will have the humble review published sometime after this to situate the reader), there was no way I could have resisted or resented the moment. So I went back to read again, this time carefully, consciously, conscionably slowly, because the pages were instructing me to discern well, so that I may write about the book justifiably. The book was another manifestation of my Mom's voice, the mother's sound before the Son's word, Mary and Jesus indicating, nay, pointing out a path, nay, a journey – as in totus tuus – a find that needed to be fulfilled.
During the collection, I swapped smiles and greetings with Ate May and Kuya Joe, Ate Thelma, Kuya Ernie, Ate Ellen and familiar faces I didn't know the names of. At the offering, after Fr. Noel blessed the offerors, someone behind uttered a greeting loud enough for me to feel; I looked back at a smiling Kuya Ken. I did the rounds again later and, while the birthday and wedding anniversary celebrators were receiving their share of blessing, Ate Malou bussed me a happy new year's peace. At Mass' end, Ate Myrna did a similar, heartening, gesture.
Be that as it may, I told God of my I decision to carry out my plan on Monday, January 2, at 12 noon and so be it. It was the parish office staff's day-off. Only Kuya Bernard would be in the premises. Eucharistic guardians prefer the lunch hour slot least. I was not only determined, I was even defying Him. So stubborn was I it did not register that the voice of my mother was not the sign I was asking for. It was the plan. The right one.
It was the Feast of the Solemnity of Mary, Mother of God. Fr. Noel's homily focused on peace not being possible if Mary were not. Because there would be no human Christ. And the church is right in honoring Mary because of His humanity which she bore. Before Christ died, He gave Mary to John. There is a world day prayer for peace because of its Prince. In the book of blessings, there is a four-word formula for peace: protect, mercy, guide and keep. Which is why we are safe from harm, saved from sins, know which path to take and in His bosom. Peace was conceptualized by Christ to make us adoptive sons and daughters of His Father. He freed us from slavery. Because slaves, like us, are in the image and likeness of God. Woe unto those who treat ill God's image and likeness. Mary's wonder of Christ is both grace and privilege, the true source of good fortune, not the superstitious circular things people proliferate that do not have a theological basis.
I waited while working for the dialogue. I was rendered sleepless by coughing fits. It got late and I felt sorry they did not sense or see the sincerity of my word. I could not insist on it because I was no longer proud. My stubbornness to God was replaced with a willingness to peace.
After receiving the Living God from Kuya Boyet, I prayed long and hard. With remorse and praise and glory and honor and love and thanksgiving. Mostly thanksgiving. That my mother's voice from the void took the form of written words and later, in quick succession, flesh in various instances and inspirations. Not to knock the delirious senses out of my restless soul, but to soothe them silently and simply, as in Cana, when Mary bid the wedding attendants,"Do whatever He tells you."
The one certain thing I won't be sorry for is never having found out what would happen if soda and menthos were ingested together.
Because God, even if we're bad, all the time, is good.