Father, forgive them, for they kn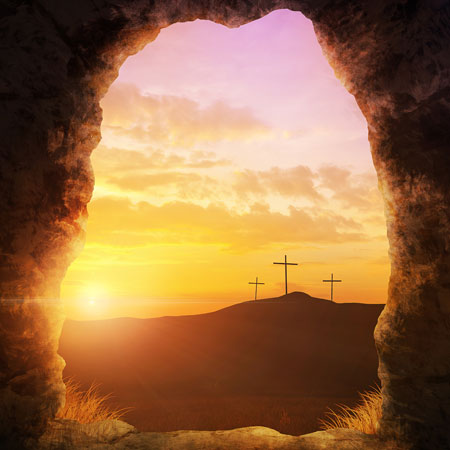 ow not what they do.
WHILE THE MEETING proceeded, I heard something beside me murmur. It murmured again, this time with the word "offend" audible enough so I turned to my right and asked my seatmate if she was talking to me. She was and the word she used referred to my congratulatory remark last week. The meeting was ongoing and I didn't want to interrupt it so I said for us to drop it and closed my eyes in prayer.
During dispersal, she approached me again with the same concern, this time bringing up a past comment which she said offended her. I didn't have a thing to do with that so, just to put a lid on it, said I will apologize to those whom I may have offended. I did this the week after. Her past jolted my present and made me conscious of the Father, my future. I prayed for her again at vespers.
My prayers for ailing brethren far exceed the rarity of beseeching God on my behalf. The overriding thought is that Jesus suffered and died because He was sacrificed by His Father; no amount of entreaty would preclude a Divine Plan. I can now pray through, with, in and for Him, thanks to my Montfortian learning, so can make up for the pain I feel each time I read up on His suffering that took Him to an ignominious death. Especially, my prayers take on a spiritual increment when there is a special intention inserted in it. Like a sad concern from a well-meaning reciprocator of a similar prayer. Like, the person I'm earnestly praying for harbors an alien feeling for me enough to say unpleasant comments behind my back. The sadness grows into a storm to heaven for healing of both body and blabber. For in my heart of hearts, wellness ought to strike a balance of core and conscience, or grace will take a strained pace to grow. I pray the same for the sympathizer, that the sympathy be also bestowed on the source of the scourge, that divine intervention instruct peace to the preoccupation.
Today you will be with me in paradise.
Because, no matter (probably) Quixotic or Utopian, my prayer seeks to humble me further than Montfort lowered, for I can never attain Mary's attitude. Which was steadfast at the foot of the cross. So that I may have prepared not only my death, but also that of those who participated in an accidental calumny (no one consciously maligns a person – friend or foe – without reason). Death that Christ also suffered at the start of the gossip. Forgiveness and forgetting having been nipped at the tip. A reciprocation worthy of thanksgiving for the joy that now suffuses my family. Which began when I converted to my making them first before church or any other apostolate.
Behold your son: behold your mother.
So that, in so doing, I may achieve my belief that I will – we all will – like Him, rise again. I submit that Christmas incarnated Christ but refuse to join the consumerist bandwagon that diminishes His spirit. And proclaim, humbly proudly, that I am – we are – by Easter resurrected. Which is why Christ, confident of it, gave His mother to John after telling the latter to take care of her. For He will of earth no longer be. And when the time comes, I will be there with Him, if I'm worthy of being her son and John's brother. And so be it.
My God, my God, why have you forsaken me?
There will never be a reason enough for God to abandon His creation. I ask this question in dire need of an answer to a prayer, made profound by the persistence that God may listen, even if I know He does. Impatience being my innate trait, I storm heaven because I doubt if I have prayed enough. In the end, I find myself errant and am made better for the self-discovery.
I thirst.
Parched is too tame to describe my past want. I was in the dark because blinded by self-righteousness. I was too rigid to bend my beliefs that God surrounds me with people to increase my faith but, I have to be in their midst, not out of their reach. Slowly, and painstakingly surely, I shed me of my self. It was an epiphany that took effort, mortification, pain and time. The desert that was my loneliness and pride surrendered to humility and made peace with people. I made certain I won't be tempted again by occasions of mediocre malevolence by focusing on the virtues of Mary, so lacking in me, so that I may be an instrument of propagating her Son's reign.
It is finished.
I was told and made to believe that death is an occasion to celebrate. True, it is the cessation of life, only when our mindset is ruled by the transient, because it is the beginning of another start, a life unending and full and filling and fulfilling because lived with Him.
Father, into your hands I commend my spirit.
It is a pure, purifying feeling to have a heart that hears the Good News that preparing for the inevitable final mortal journey is my guarantee that, (sins) confessed and consecrated, my body is finally made into a temple, ready, willing and waiting for my commencement graduation and reunion with Him.
ABRAHAM DE LA TORRE