By Meanne M. Mijares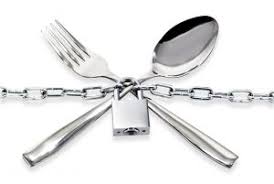 "Moreover when ye fast,
be not, as the hypocrites, of a sad countenance:
for they disfigure their faces, that they may appear unto men to fast."
Matthew 6:16 New International Version (NIV)
As we all know, fasting is curbing from something like food, beverages or entertainment and leisure for a phase of time creating some kind of great value in our body, mind or spirit well-being.
There are many types of fasts but I have narrowed it down into four (4):
-Standard Fast (water only)
-Absolute Fast (No water or food)
-Partial Fast (limit certain food and drink groups)
-Intermittent Fast (Only eat during small daily window, for example: 1pm-6pm)
These fasts have many adaptations, and there are spiritual benefits attached to all these, when we are able to dedicate the time spent eating to focus on God and serving others through works of charity, fostering camaraderie and the like.
Many of you will agree that fasting is a natural regulation that gives paranormal solutions. And believe me, fasting works when all else fails. Moses, Elijah, Esther, Ezra, Job, David, Daniel, Saints Peter, Paul and even our Lord Jesus Himself…they all fasted. Fasting was an accepted exercise in both the Old and New Testament times. The Bible is loaded with more than 70 indications and notes to fasting, but over the last several decades, fasting has faded from the church and is only beginning to make a revival today.
The Lenten Season is almost here and come Ash Wednesday, it's time to fast. This time, do it in an extraordinary way. I would like to present to you with no further ado a healing treatment and remedy that can surely level up your spiritual, physical and emotional health called (drumroll, please!)- the Daniel Fast. What makes it special is that it includes a variety of Bible foods that advocates healing.
According to Dr. Josh Axe, DNM, DC, CNS, a doctor of chiropractic medicine and super food nutritionist, following eating patterns set forth in the Bible, the Daniel Fast is a biblically based restricted fast referenced in the Bible, particularly in two sections of the Book of Daniel:
Daniel 1:12, which states, "Please test your servants for ten days, and let them give us vegetables [pulses] to eat and water to drink."
Daniel 10: 1-2, which says, "In those days I, Daniel, was mourning three full weeks. I ate no pleasant
food, no meat or wine came into my mouth, nor did I anoint myself at all, till three whole weeks were fulfilled."
How It All Began :The Daniel Fast Story
Daniel was among the finest and the intelligent of the Israelites of his time. In the book of Daniel in the Bible, the backdrop is set: King Nebuchadnezzar of Babylon had captured Jerusalem, the capital city of Judah, and had taken King Jehoiakam prisoner and invaded God's temple.
As the conqueror, King Nebuchadnezzar had the power to select and "sign up" young Israelite men to serve in his Babylonian palace, and he wanted only the cream of the crop. So, he chose young men from well-to-do, high-ranking families who are strong, handsome and intelligent, and who showed strong leadership qualities.
So, Daniel and some of his friends were "recruited" in a three-year training time preceding entrance to the king's service, and King Nebuchadnezzar appointed his chief administrator to take charge of them and the other leaders-in-training.
Let us zoom in further: Daniel and his three friends—all devout Israelites—are placed in a pagan palace to be trained up to serve a pagan ruler, a method complete with a recommended diet of food and wine from the leader's own table. Most historians decide that the king's menu most likely comprised food that had been sacrificed to the so-called 'gods' and/or meat from unclean animals, both of which are sternly prohibited by Jewish dietary practices.
Daniel, being an endearing man of conviction, request to eat only vegetables and to drink only water instead of what's on the king's set menu. That request was recognized by (not approved by) the king's chief official, but he didn't want to risk Daniel and his friends looking frail by not eating what the other workers ate. Since Daniel couldn't get the king's chief administrator to agree to the vegetable and water diet, he requested the guard appointed to care for Daniel and his three friends instead.
It took quite an ounce of some convincing, but Daniel's appeal was approved. A compromise was reached:. Daniel said, "Please test your servants for ten days. Give us nothing but vegetables to eat and water to drink. Then compare our appearance with that of the young men who eat the royal food and treat your servants in accordance with what you see." (Daniel 1: 12-13) The palace guard concurred.
After ten days of only "pulse"—which consists of vegetables, fruits, seeds and grains—and water, Daniel and his friends Shadrach, Meshach, and Abednego were brought before the King Nebuchadnezzar. The outcome? Well, their health and over-all appearance "appeared better than all the young men who consumed the 'best' food of the land from the very table of the king."
Onward to three years and beyond—while still eating only the pulse and water diet—and Daniel still beaten those who ate the king's delicacies. In fact, the king found Daniel and his friends were "ten times better than all the magicians and astrologers that were all in his realm." Ten times better! Imagine! Yes! What's even great about it is that Daniel lived longer than the king and advised the king's grandson, Belshazzar, coarsely 70 years after the reign of Nebuchadnezzar began!
That's the story of Daniel's 10-day fast that turned into three years as well as how it benefited him into his later years—which brings me to the 21-day Daniel Fast that is also mentioned in the Bible
The tenth chapter of Daniel describes how he ate "no choice food; no meat or wine touched [his] lips" (Dan. 10:3) for three weeks.
At this point in time, Daniel is approximately 85 years old, well beyond the years when he was a young man in King Nebuchadnezzar's palace. However, Daniel was still focused to what God had for him to do, which was also mirrored in his diet.
For example, in Daniel 10, Daniel gets a revelation from God about the future plight of the Jewish people for rejecting the Messiah and the gospel, leading Daniel into a state of sorrowful grieving that leads up to his 21-day fast.
In Hebrew, the words "choice food" proposes that Daniel declined pleasant foods, most likely breads and sweets or at least foods which were believed to be tasty. Once again, Daniel cut back his diet down to the basics—only for nourishment, not extravagance or personal satisfaction—so that he could focus more on the spiritual, rather his personal needs or wants.
And while there surely are spiritual benefits to fasting, physical and mental benefits can ensue as well.
Tada! The Daniel Fast Food List
According to our understanding of the Hebrew definition of "pulse" that was used in the verse for vegetables can actually mean a range of foods.
Common Foods for the Daniel Fast
VEGETABLES (should form the basis of the diet, preferably organic and fresh or cooked or frozen but not canned)
Artichokes
Asparagus
Beets
Broccoli
Brussel sprouts
Cabbage
Carrots
Cauliflower
Celery
Collard greens
Corn
Cucumbers
Eggplant
Green beans
Kale
Leeks
Lettuce
Mushrooms
Mustard greens
Okra
Onions
Peppers
Potatoes
Radishes
Rutabagas
Scallions
Spinach
Sprouts
Squash
Sweet potatoes
Tomatoes
Turnips
Yams
Zucchini
FRUITS (eaten in moderation 1-3 servings daily) Fresh and cooked (preferably organic and fresh or frozen); may be dried like raisins or apricots (no sulfites or added oils or sweeteners); may be frozen but not canned
Apples
Apricots
Avocados
Bananas
Blackberries
Blueberries
Cantaloupe
Cherries
Coconuts
Cranberries
Dates
Figs
Grapefruit
Grapes
Guava
Honeydew melons
Kiwi
Lemons
Limes
Mangoes
Melons
Nectarines
Oranges
Papayas
Peaches
Pears
Pineapples
Plums
Prunes
Raisins
Raspberries
Strawberries
Tangerines
Watermelon
BEANS & LEGUMES (consume in moderation)
Dried and cooked in water; may be consumed from can as long as no salt or other additives are contained and the only ingredients are beans and water; preferably organic
Black beans
Black-eyed peas
Garbanzo beans
Kidney beans
Lentils
Mung beans
Pinto beans
Split peas
NUTS & SEEDS (sprouted are best) Raw, sprouted or dry roasted (no salt added; preferably organic, raw, unsalted and soaked/sprouted)
Almonds
Cashews
Chia seeds
Flaxseeds
Pumpkin seeds
Sesame seeds
Sunflower seeds
Walnuts
WHOLE GRAINS (consume in moderation and ideally sprouted) Brown Rice, Quinoa, Millet, Amaranth, Buckwheat, Barley cooked in water No Wheat, Ezekiel bread, others bread, flours, or pasta; preferably organic)
Amaranth
Barley
Brown rice
Millet
Quinoa
Oats (groats, soaked)
LIQUIDS
Water (spring, distilled, filtered)
Vegetable juice (fresh pressed)
Coconut milk
Coconut kefir
Almond milk
FOODS TO AVOID
On the Daniel Fast, you should avoid consuming any of the other foods or beverages listed down below. And, Dr. Axe mentioned that on the Daniel Fast some allow sea salt or Himalayan salt while others do not. His recommendation is to only use a bit of sea salt when needed in flavoring dishes.
Here are foods you definitely want to refrain from eating:
Iodized Salt
Sweeteners
Meat
Dairy products
Breads, pasta, flour, crackers, cookies
Oils
Juices
Coffee
Energy drinks
Gum
Mints
Candy
In the Daniel Fast, nutritional supplements are elective – but any of it that is taken would rather be in accordance with the ingredients that are listed.
The Blessings of Fasting- Spiritually, Physically, Mentally and Emotionally
Fasting is recommitting our lives to God. It prepares you to do the works He has intended for you to do. It is a biblical way to really humble ourselves in the presence of God. Together with prayer can repair and restore the loss of the first love for the Lord Jesus Christ and result in a more intimate relationship with Him. It is a scriptural means to humble ourselves in the eyes of God. And finally, it enables the Holy Spirit to reveal your real spiritual condition, resulting in brokenness, repentance and a transformed life. Amen!
If you are looking for that healing breakthrough in body, mind and/or spirit, the Daniel Fast may be right for you.
REFERENCES
For further reading http://www.vega-licious.com/things-you-need-to-know-about-the-daniel-fast/
For those who would be interested to try it http://danielplan.com/blogs/dp/free-10-day-meal-plan/
Mouth-watering but healthy dishes to feed our souls and tummies to enjoy with our families and friends https://ultimatedanielfast.com/recipes/