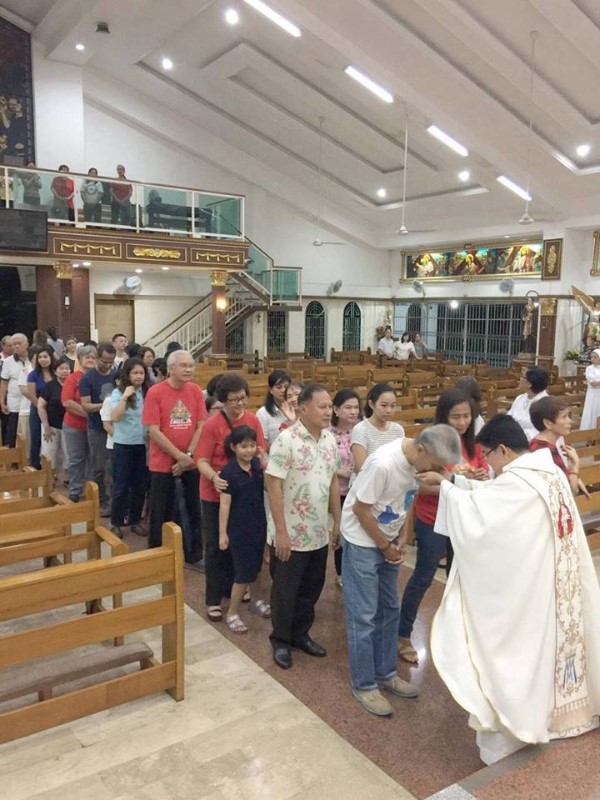 PLANS DID NOT miscarry today. The remains of Kuya Ross arrived at 6:55 pm in Tacloban. His brother Ariel was on another flight which landed about the same time his did. He will be taken next to his native Sulat, Eastern Samar, where he will join his mother whom we mourned for four years ago. His sister Cynthia shall have settled back in their house in Cabuyao, Laguna, less laden now, but for the new void her brother Ross left behind. His few friends came all the way from Batangas, Quezon, Manila and Quezon City to Cabuyao to pay their last respects to a pauper whose wealth he religiously realized in serving God. The avid Cursillo organizer, rollista, etcetera and PREX speaker extraordinaire I will forever hold responsible for my weekend addiction.
We are not friends. At least in the deep sense friendship signifies. When he was confined at the Philippine Heart Center for some time, I went to visit him but he was no longer on the bed assigned to him, having checked out hours before I arrived. We never got to laugh together at Miriam's book of jokes which I handed over to him when he dropped by the house on the way back to Laguna having recuperated in Tamase Hotel. Kuya Joel drove him home in Kuya Noel's van.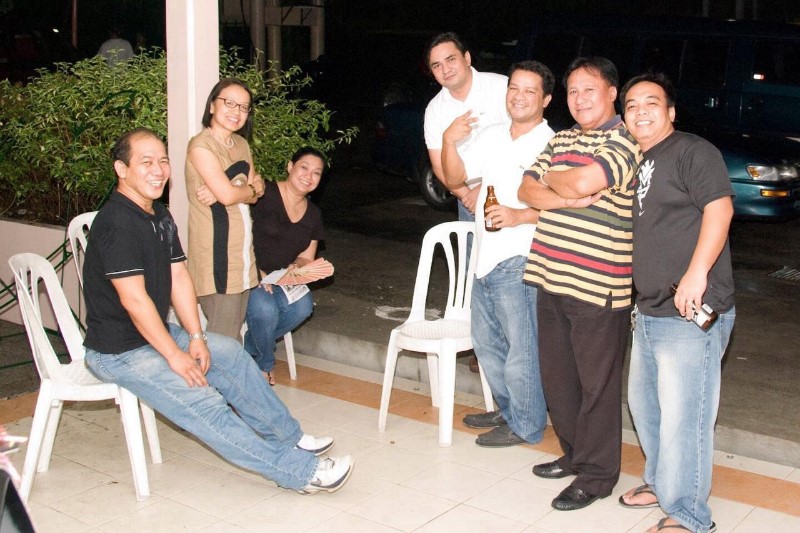 I was in that same van when, along with Kuya Noel, the choir I sang with (after an interminable hiatus) and a few friends who were probably moved by the poignant eulogy of Kuya Noel (aggravated by an animated rendition of Kuya Ross' signature "Beautiful") to join the three-car convoy to St. Peter's Chapels in Cabuyao where his remains lay in state. It was the least semblance of grief (and probably loss) I could express for a person who cared enough to encourage me to imitate Christ through Thomas a Kempis. Loss for Ross was what impelled Kuya Noel to prepare a eulogy he never finished, call Ate Clare to come down from the choir loft and lead the singing of his song and, when he saw me, prevail upon me to accompany her vocals with my animation. It was the same compulsion that made the meager crowd (that stayed for the makeshift memorial after the Mass) do as we did. (A strange service indeed for a memory because of his absent body.) Not smiling anymore (Kuya Ross' perennial requisite before he rendered the endearing energizer) because the moment was ridiculously liquid. It was insane to imagine a truly comic character being honored through a tearjerker.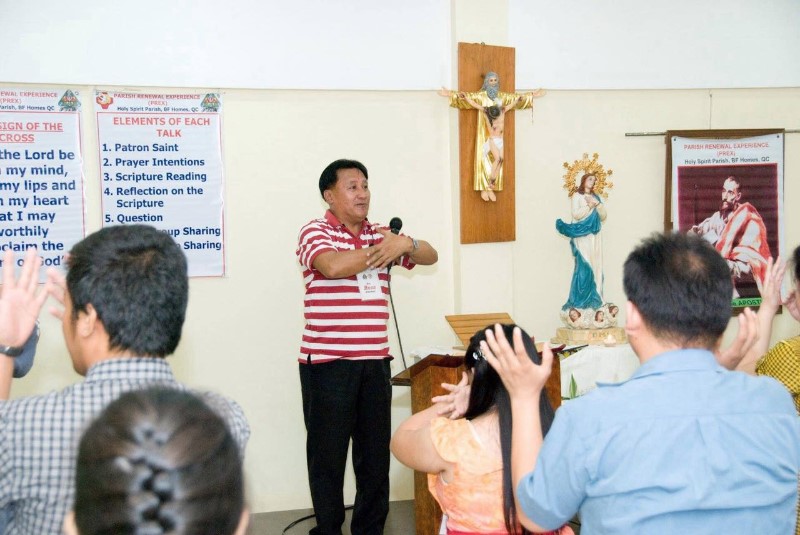 So it was no longer funny (and altogether uncanny) when I heard about the lady in white but could not write about. Kuya Ross said that he will tell me her story once he finds the time and I took that for granted. Either he never found the time or I didn't push him enough to tell me already. Cynthia was telling the mourners that one of the reasons why he died the way he died was fatigue. He was rarely at rest with his many commitments to speak in Batangas, Laguna, Quezon, Manila, Quezon City and other areas where his evangelizing preceded him. I could not dare interview her or the other people who knew him because I did not know them. I know Kuya Noel is why his account of the white lady is the only witness I could rely on.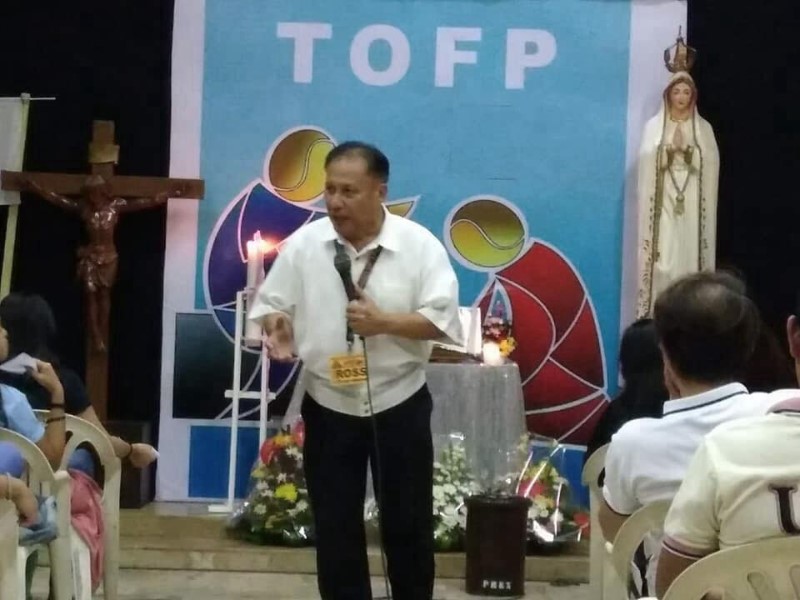 Marian Orchard is the name of Our Lady's Shrine in Balete, Batangas, near Lipa City. It was a Saturday, the day before Palm Sunday last year, when Kuya Ross, fresh from giving a retreat in Nagcarlan, Laguna, dropped by the Orchard to give thanks to our Holy Mother for all the blessings he had received through her intercession.
But he was not well. He was experiencing  coughing, the kind that one feels deep inside the chest, a painful cough that almost takes the breath out of the cougher. On the bus ride from the Orchard, his pain became more intense, so intense he felt he could no longer walk. It was dreadful, serious pain he felt in his chest – because it threatened to stay and he was no longer coughing.
He decided that, when he alights in Turbina, in Sto. Tomas, Batangas, that public bus complex out of SLEX, he will sit on some bench and pray and sleep. The station where he could get a ride that would take him to Calamba Junction was a considerable walk away. He didn't have the energy for even a stroll.
How providential that when he disembarked, a jeepney was parked right beside the bus stop apparently waiting for passengers. The jeepney started to move ever so slowly to pick up passengers along the way. When Kuya Ross could no longer put up with the pain, he asked the driver to take him to the nearest hospital.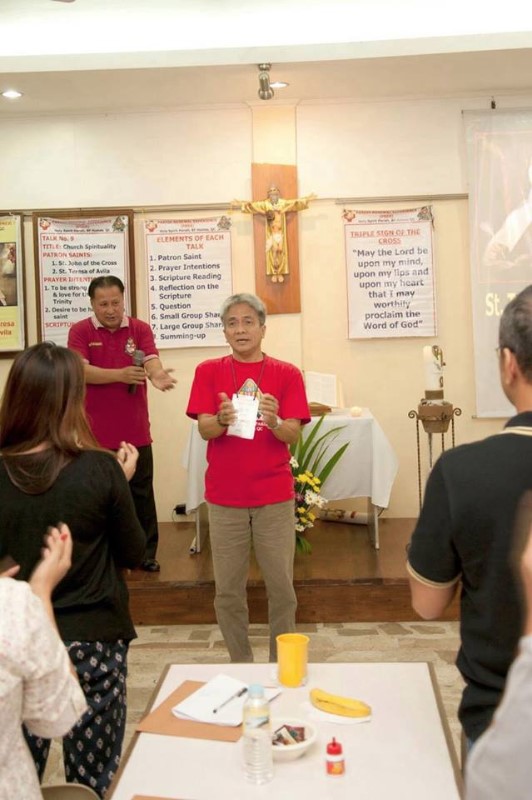 How providential it was that on that road which, on Saturdays, is packed with picnic-goers bound for the hot springs of Pansol, Laguna, traffic was incredibly light. And how generous it was of the driver to let go of certain income when he asked his passengers to kindly get off already so he did not have to stall anymore and could immediately take Kuya Ross to the hospital. Fare, whether given or taken, did not seem to matter to either driver or passengers for the latter dutifully commiserated.
Which is why he suppressed all prospects of getting medication and treatment for his heart. Whether he felt it was weakening by the day, helped in huge doses by his continued travels to give in to speaking engagements here and there, only he knew. And he never showed any sign of strain or slowing down. And sympathizers stopped expressing concern for his dogged, determined pursuit of his calling. In essence, he did not want surgery because of the cost that it entails even after assurances from well-meaning friends that they'll raise the funds. Without surgery, he needed to drastically change his busy lifestyle but he thought he was as good as dead – useless (as in inutile) if he can no longer bring the Good News to those who needed it. So he did not stop. His response to those who asked him to slow down: "You prayed for me; don't you believe your prayer has been granted?" He did not admit he was taking a great risk. He trusted in the Lord's mercy and accepted, in all faithfulness, that God can take his life abruptly – He giveth and taketh – with a prayer that, when that time comes, he shall have proven himself worthy of heaven.
In repose, it was hard to ignore the smile on his face. Which made it difficult to fix him a gaze. Like the song, I got jealous of the peace in his place.