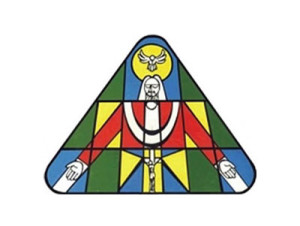 THE PREX SPEAKERS Workshop last August 1 and 2, 2015 held at the Spiritus Hall of the Holy Spirit Parish, BF Homes, Quezon City was organized by the National Diocesan Association of Parish (PREX) Secretariats composite training team. The group largely based their efforts on guidelines issued by the Novaliches Association of Parish (PREX) Secretariats (NAPPS). It was attended by more than 90 representatives from parishes of the diocese who are current and aspiring speakers of the weekender. As an outcome of the workshop, all talks will henceforth satisfactorily align with the guidelines.
An endeavor of great imperative and import could not have taken off the ground were it not for the indefatigable spearheading of Ate Mila Galinato and her associates, some of whom served as facilitators while the others mentored those participants who volunteered to deliver their modified talks in the dry-run the next day. The composite group was ably supported by Ate Malou and Kuya Noel Tamase and other chair couples of member-parishes of the association.
A solemn bible enthronement ushered the proceedings after which, Rev. Fr. Bobot Clemen, Holy Spirit Parish Priest, delivered a brief welcome banter. Kuya Onying and Ate Pau Datuin gave an overview of the workshop next.
Covering for Msgr. Romy Ranada, NAPPS Spiritual Director, who got caught in a jam en route to BF Homes, Kuya Cesar Zurbano set the tone of the occasion by enjoining the participants to make the experience a loving and not a "torturous" experience by submitting themselves totally to God like little children. This is done, he said, by preparing spiritually and not only making themselves available as speakers when they have time but also making time when they don't have it. And by being, like Christ, a kingly, priestly and prophetic messenger of the Word. PREX speakers, if not anointed, are mere lecturers, he shared. Anointed, they are enabled by the Holy Sprit with a divine dimension that quickens their thoughts and adds freshness to their insights and fire to their talk. To be anointed is to prepare spiritually. This is done through being prayerful, hearing Mass and receiving communion, visiting the blessed Sacrament, maintaining neighborly relationships and basically practicing what one preaches. The preparation starts immediately and never stops even long after the experience ends.
While Kuya Cesar was wrapping up his cover, the Monsignor arrived. And wasted no time in gearing up for his talk, "Jerusalem to Galilee." In turns academic and amusing, Monsi Romy grabbed his audience's attention by his spot-on insights on the interrelationships of the ten talks of PREX. He likened the priest/s opening and closing the weekender, through Talks 1 and 1
0, to two slices of bread sandwiching Talks 2 to 9, which are delivered by lay speakers. All the Talks were previously handled by priests until the tasks became too tall an order the practical measure to adopt was for them to be shared by the laity.
Monsi offered that Galilee is where Jesus started His ministry, where He called on His disciples to "Go and make fishers of men." PREX is the New Evangelization, he continued. Pope Francis himself exhorted that our church is a church that is not static but goes forth with new methods, new expressions, new ardor. The youth in "gillages" (gilid of villages) will particularly appreciate expressions like "E di wow" or "Huwag kang pabebe" so it would be worth the speaker's while to focus on them in their audience using the said or similar jargon. Monsi is even open to the idea of dancing priests as an enticer to the experience.
The culmination of PREX, he moved on, is the Mass before graduation, the completion of the Emmaus circle, suffering and death as part of a new life. The two apostles (Cleopas and another who is not named because he represented anyone of us) did not recognize Jesus on the road; they only realized Him when He broke bread with them. The graduating participants are expected to feel this at the graduation Mass, when they break bread with, and are accepted back into, the community. Their joy, suffused with the experience of rediscovery, is enough for them to sing "Jesus You'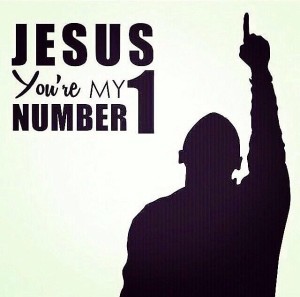 re My Number One" relegating their spouses to number Two. The audience roared with this cleverly relevant quip from Monsi. The more immediate target of PREX, therefore, are those who were of the church before but, owing to many distracting reasons, have either turned lukewarm or distanced themselves therefrom. Worse, they tried flight. Like Cleopas and his companion, who were fleeing Jerusalem, these disappointed churchgoers ought to be enlightened and encouraged to revisit the church and renew their faith. 
With me in the audience was Ate Malou, who intuited that those two apostles had their very personal PREX with the greatest speaker of all. I thought she discerned Monsi's insight so deeply all my heartened reception could muster was that we were blessed to have been acknowledged as the unnamed apostle. Our presence in the meeting, therefore, could not have been more crucial, fruitful and rewarding.
Monsi was not about to pause with his perceptions of the essence of evangelization that PREX is. He cited Mary Magdalene as an example of waywardness turned worshipper of the good. Just as this former pariah was on the threshold of holiness, her savior perished. She echoed this in the brilliant lines of a song in the musical "Jesus Christ Superstar" – "Could We Start Again, Please." Monsi Romy could not have chosen a more fitting allegory. Because Mary sustained her ministry, from Christ's death up till His resurrection, when He Himself showed up to her. Monsi seemed to challenge us in the audience that, if we cannot have Peter's little faith, can we not at least be at par with a former sinner from Magdala? And added that it might behoove us to watch the musical "Jesus Christ Superstar" again, please.
He was adept at addressing questions from the gallery, too. Like there were no silly queries, only inadequate answers. So much so that the inadequacy was felt (by the audience) long after he left the forum, where they wanted more from him but had to content themselves with what the time allotted. After all, it was only the start of a two-day foray into revisiting a renewal process.
There was no sleepy moment for the participants who did not want to miss any detail of the energetic proceedings. The music ministry of the Cathedral Shrine Parish of the Good Shepherd was also on hand to rejuvenate lagging spirits, if any, for how could anyone resist singing and dancing along with PREX songs. Not this addict, anyway.
From Msgr. Romy's inspirational adrenaline, the two-day workshop wound its way wonderfully to a glorious Sunday summit. New nuggets of spirituality squeezed into the activity such as the following: the patron of PREX is the Blessed Trinity; B.I.B.L.E. stands for Basic Instructions Before Leaving Earth; it is not only through visible ministries that we can serve the church; and out of the seven sacraments, there are two that we can do frequently, even everyday, confession and communion. Most golden of these nuggets was the five-finger prayer. The thumb reminds us to pray for those closest to us – not just our loved ones but our enemies as well. The index or pointer asks us to pray for those who teach and instruct us and those who heal us such as t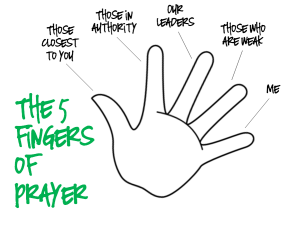 eachers, doctors and priests The middle or tallest finger enjoins us to pray for those who are in charge, the leaders of our country, business and industry. The ring finger is our weakest finger and aptly appeals to us to pray for those who are weak, sick, troubled and those who are in pain and suffering, particularly the victims of calamities. The pinky, our smallest finger, is a reminder for all of us to think of ourselves in relation to God and others. Our pinky teaches us to humbly pray for ourselves.
That the exercise was a success cannot be overemphasized. Much is owed to the organizers and the accompanying support of the facilitators who essayed their assigned topics to equip the participants with enhanced confidence and boost their communication skills. The coaches were commendable in the patient guidance of their apprentices. They made sure their wards cut their teeth on something not only solid but also sacred. Which showed in the initial dry-runs. It was a shame, however, that time was simply too scarce to accommodate all the aspiring speakers in the dry-run. It was such a big turnout that second and final rehearsals were set on August 22 and later next month.
The credits would fall short if I didn't mention Ate Marie Tanate. She and her husband, Kuya Kenneth, are donning their lead couple hats for the first time in the HSP's PREX Class 42 on September 26 and 27. While listening in on the proceedings, Ate Marie painstakingly took down notes and sent copies of a comprehensive minutes to fellow parishioners who were in the speakers' roll.
All the actors of the workshop truly and generously put in their ten cents to achieve the overall goal of the exercise which was to come up with a permanent list of anointed speakers. Success was only too evident on the beaming faces of all who went through the gentle, grace-laden gauntlet. Written all over them was a sense of enlightenment, determination and pursuance. To wear the armor of PREX and go forth and spread the Word, as anointed evangelizers for the Lord.
____________________
   by: Abraham dela Torre