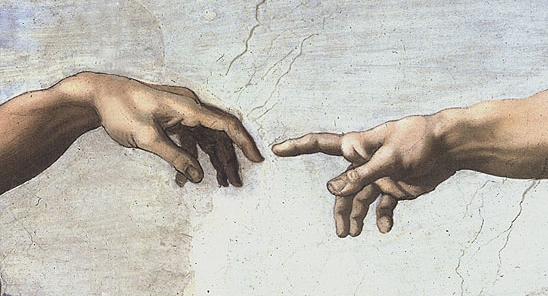 Over a year has gone by since COVID-19 was declared a global pandemic. We have been through on and off lock-downs, up and down trends in cases, and forward and backward in phases of opening. It feels as if things have been constantly spiraling out of control for over a year now. And with the recent upticks in case counts still happening in several cities, the prolonged and protracted periods of stress continue to linger. It hasn't been easy but this past year, we've also learned, particularly from the social and behavioral sciences, that there are options for coping and combating the effects of stress.
During the early months of the pandemic, a team of psychology researchers at the University of North Florida led by Professor Teresa Tuason immediately deployed a rapid study to explore what factors influence our psychological well-being and how to cope well during lockdown. What their study revealed is that the most effective coping strategies include intention and purposiveness, finding new things to enjoy in caring for one's physical and spiritual health and cultivating relationships with family, friends, and with oneself.
In their article, they wrote: "Our results show the resourcefulness of people to not just cope with the challenges and the uncertainty of the COVID-19 pandemic, but to move forward and thrive." Many of us probably witnessed during the early months of the pandemic our peers sharing on social media about their new hobbies such as gardening, learning how to play a musical instrument, drawing, painting, learning a new language, and doing all kinds of home renovation projects. People were discovering and, in some cases, rediscovering, new things (and old) to enjoy, keeping up their well-being, and just trying to move forward despite the uncertainties.
Stories of Thriving, Moving Forward, and Staying Connected
It is hard to find a silver lining to the events of this past year. The news headlines can easily leave us dispirited but there are also many positive and inspiring stories, too often left untold, of staying well, thriving, and moving forward. Below are just a few anecdotal stories that support the study's findings particularly on the role of reclaiming our sense of agency and finding ways to adapt and to stay well physically, psychologically, emotionally, and spiritually. Sprinkled in these stories are pieces of evidence of finding God's providence amid hardships and recognizing the grace of God continuously working in us, through us, and through the people around us.
Accidental Monk in a New Community
Wil Hernandez, director of an ecumenical spirituality center called Center Quest based in California, was visiting the Philippines when the initial lockdowns started rolling out. Wil found himself stranded in a Benedictine Abbey for a couple of months, but he turned the unexpected circumstance he was in into what he called "a significant interlude in his fast-paced existence." During that time of lockdown in the abbey, Wil ended up chronicling his experience, which helped make sense of the struggle, and that basically gave way to his new book, "Accidental Monk. In it, he writes: "This is home for me now, together with my Benedictine family. To be with this community in this place at this time is God's lavish gift to me. For this I cannot but be grateful." 
Connecting for Social Justice
The Ateneans for Social Justice, a group founded to address some of the most important societal issues today started hosting Zoom sessions in the early months of the lockdown. Besides having the space to talk about the pressing social issues, the members and the participants also get the opportunity to stay connected with one another and to continue to build community together. From what I gather, having been a part of these virtual conversations myself, there is a fostering of a sense of community, a sense of coming together to share stories with one another. These virtual gatherings help reassure us that we are not alone in facing these societal challenges. The group so far has had an international reach with participants signing on from cities like LA, San Francisco, Seattle, New York, Toronto, Melbourne, Manila, and Dubai.
Service and Community
The Apin family (Gerry, Ana May, and son, Gerric), before the pandemic had always been busy serving as active leaders of their parish community. When the pandemic hit, they paused just like the rest of us, but they adapted, reinvented themselves, and kept finding new ways to continue their commitment to the communities they serve. They continued leading and serving as part of the safety team during the Sunday Masses. Their son, Gerric, served as one of the technical experts instrumental in running the much-needed livestream broadcast of the Sunday Masses. In a personal conversation, Gerry said: "In spite of the uncertainties of the pandemic, my wife, son, and I continued to serve in various church ministries to help our congregation to continue to worship.  This allowed us to experience life together, have stronger family bonds, and be resilient in these very challenging times."
Sense of Agency
In their article, Professor Tuason and team writes: "The key to making this period sustainable may be owning the power, to whatever extent possible, in terms of being one's own agent and being able to make one's own choices, especially pertaining to being connected socially with others."
When things feel like they're spiraling out of control, mobilizing our sense of agency can help us reclaim control, change what we can change, and find the courage to continue to navigate our way through the difficulties and uncertainties. May our sense of agency also enable us to recognize the blessing of companionship, our social connectedness, especially with our loved ones serving as our companions in this journey through the valleys.
The past year has tested our ability to find that balance between our sense of agency and sense of serenity. May these personal stories provide examples and inspire us to find meaning, purpose, and God's will amid hardships. May they remind us to cherish the simple everyday gift of the presence of our loved ones. May this prayer written by theologian Reinhold Niebuhr during another time of great uncertainty, World War II, help put us in a state of serenity, courage, abandonment to Divine providence, and the will to carry on.
Prayer for Serenity
God, give me grace to accept with serenity the things that cannot be changed,
Courage to change the things which should be changed,
and the wisdom to distinguish the one from the other.  Amen.
Link to the study: "Thriving during COVID-19: Predictors of psychological well-being and ways of coping" – https://journals.plos.org/plosone/article?id=10.1371/journal.pone.0248591
About the Author:
BJ Gonzalvo, PhD, a psychologist and author writes on matters of faith and culture. His writing has appeared in Mind & Spirit Magazine, Busted Halo, Positively Filipino, and Northwest Catholic. He currently resides in Washington State but will always call Laguna, Philippines home.