by Romano M. Bulatao, PhD
Introduction
Filipinos here and abroad are very much concerned about the upcoming local and national elections on May 9, 2022. Less than one month marks a crucial event in the Philippine nation in which every Filipino voter will cast their "sacred" right to suffrage. In today's "new normal," a moral discernment toward exercising responsible freedom is a challenge. Filipinos are diverse in many aspects, particularly in the realm of politics. However, the majority would agree with the general criteria of leadership which can be summed up to; maka-Diyos, maka-tao, maka-bayan, at maka-kalikasan. These attributes speak of love; love of God, love of fellow humans, love of nation, and love of creation.

Our beloved nation, the Philippines, has struggled and continues to struggle with many "faces of slavery" throughout history. To mention a few, these "slaveries" are the evils of individual and social corruptions, injustices, poverty, and the newest of all is "the proliferation of fake news [which] is the expression of a culture that has lost its sense of truth and bends the facts to suit particular interests" (Christus Vivit, 89). One significant cause of these untoward realities is poor leadership which, one way or the other reflects the kind of people who have chosen their leader.

On Leadership
Speaking of leadership, one biblical character is arguably known as the great leader named Moses. Undeniably, Moses is an important figure, especially in the tradition of the three monotheistic world religions namely; Judaism, Christianity, and Islam. One unique "trademark" of Moses is his leading the Israelites out of Egypt, where he liberated them from slavery. Of the many polarizing opinions and persuasions from all sides and from different walks of life, a "re-presentation" of Moses, who is known to be a great leader of Old, is needed because he seemed to be forgotten. The following are the leadership qualities of Moses that are worth emulating by the Filipino leadership in today's "new normal":

First, Moses has a deep sense of identification with and concern for his fellows. In the story, Moses had grown up in Egyptian background, education, training, mentality, and culture. However, Moses displayed his sense of identification with and concern for the Hebrews despite this background. This was evident when Moses could no longer bear the unjust treatment of the Egyptians to his fellow Hebrews. Moses saw two Hebrews fighting on another occasion and asked them, "Why are you striking your fellow Hebrew?" (Ex.2:13). Moses' asking the two Hebrews manifests his concern that they should not be fighting one another instead, they should unite and do something about their condition being slaves. These two incidents point to Moses' deep sense of identification with and concern for his fellow Hebrews.

Second, Moses has a clear vision-mission for his people. In his experience of the burning bush, Moses has seen a vision and heard God's call for him to his mission to liberate his people from the hands of Pharaoh and ultimately from their slavery in Egypt. As a leader, Moses knew sovereignty's importance, especially when foreign intervention would affect his people in an unfavorable situation. As a leader, Moses has recognized the importance of maturity and the sense of courage to face his mission. Moses also displayed the courage to confront authority, especially when the prize was freedom for his people. His courage to confront an authority was not because he wanted to start a fight; rather, it grew out of his concern for those who have experienced oppression and injustice. His ability to confront authority paved the way for a solution to the problem, rather than worsening the situation.

Third, Moses has a strong sense of history. Moses displayed a sense of history and a sense of humility when "Moses said to his people, 'Remember the day you came out of Egypt from the house of slavery, for it was by his power that Yahweh brought you out…'" (Ex.13:3). Moses, as a leader, was able to situate the present within the past, and he was able to read the future based on past and present events. Moses was educating his people to treasure history and learn from the past. This is a good formula to stop the vicious cycle of "history repeats itself!" Also, it is indicative that Moses did not take any credit for himself. This can mean that Moses acknowledged that he was just an instrument in freeing his people. He portrayed that kind of leader who did something good for his people without seeking his personal interest and gain. He was not expecting anything in return. Moses was simply part of the making of their history.

Fourth, Moses has an enduring calmness during difficult situations. When the Israelites made their march towards the Red Sea, Pharaoh changed his mind. He decided to pursue them and bring them back to Egypt. In great fright, the Israelites were alarmed and started to panic. But Moses told the people, "Fear not! Stand your ground…" (Ex.14:13). This particular event portrayed how Moses handled the heavy pressure. Moses as a leader showed calmness despite the difficult and even terrifying situation. He focused on helping his people not panic and keep their sense of direction. Moses' enduring sense of calmness and direction shown to his people made them believe that, as a leader, he would not leave them unprotected. As a leader, Moses displayed a tremendous sense of confidence, clarity, and competence in times of crisis.

Fifth, Moses has the ability to listen, understand, and put into action important suggestions. There was a remarkable encounter between Moses and Jethro, his father-in-law. One day, Jethro decided to see Moses and commented that Moses should not be doing all the responsibilities by himself and that he needs help from others. Moses accepted the advice of his father-in-law and followed it. One good quality of Moses was his ability to listen, understand, and put into action some important suggestions by people like Jethro, whose main concern was an effective kind of leadership.

Sixth, Moses has the capacity to recognize talents and skills among his people. Jethro saw that Moses and other people could contribute by using their God-given talents and skills. In this way, Moses would be able to lead his people effectively. One of the significant points to consider about the leadership of Moses was his ability to spend their time wisely with the assistance and help of other people. His openness led him to realize and recognize the talents of others. Moreover, an effective leader can accommodate talents and skills present in his people and assign them to that work that would fit their respective functions. Teamwork provides strength for the leader and a sense of belonging to all concerned.

Seventh, Moses has the willingness to unselfishly bring out leadership among his people. Jethro reminded Moses that he needed to learn how to delegate his authority to others. Thus, said Jethro, "But you should also look among all the people for able and God-fearing men, trustworthy men who hate dishonest gain, and set them as officers… Let these men render decisions for the people in all ordinary cases. More important cases they should refer to you, but all the lesser cases they can settle themselves. Thus, your burden will be lightened, since they will bear it with you." (Ex.18: 21-22). Jethro reminded Moses that a good leader does not cling to his authority and power but delegates it to others. Moses was the kind of leader who brought out other people's leadership qualities. A secure leader is not afraid to allow others to become leaders.

Conclusion
In the light of the historical account of the political challenges in the Philippines, the search for renewed leadership can be guided by the example of the leadership of Moses. Pope Francis made mention of Moses in his address to the United States of America Congress which goes, "On the one hand, [Moses] the patriarch and lawgiver of Israel symbolize the need of people to keep alive their sense of unity by means of just legislation. On the other, the figure of Moses leads us directly to God and thus to the transcendent dignity of the human being." In other words, Moses knew the importance of the law in the life of his people. As a young community, they have to be strong and this requires unity, and unity entails order, and order demands laws. As an educated leader, Moses knew well that society is founded on law and its survival depends on how well people lived out the commandments. A strict implementation was necessary to secure the interests of the community, rather than using the laws for personal gain. Moses believed that the proper approach to law would result in the experience of peace, order, and prosperity for all. He was a great leader because, during this transition period, he created the foundation necessary for the people to grow into nationhood.

May the leadership qualities that were exhibited by Moses serve as a model for Philippine Political leadership in today's "new normal."
References:
Bulatao, Romano M. "The Leadership of Moses in the Exodus and Sinai Covenant Events: A Model for a Renewed Philippine Politics." Saint Louis Research Journal 35, no.1 (June 2004): 41-85.
__. "Towards a Critical Hermeneutics of the Torah." Saint Louis Research Journal 38, no. 2 (December 2007): 253-217.
Pope Francis. Address to the United States of America Congress (24 September 2015).
__. Christ is Alive, Post-Synodal Apostolic Exhortation, A Letter to the Youth of the World. Christus Vivit (2019).
Christian Community Bible (Catholic Pastoral Edition).
New American Bible (The Catholic Study Bible)
About the Author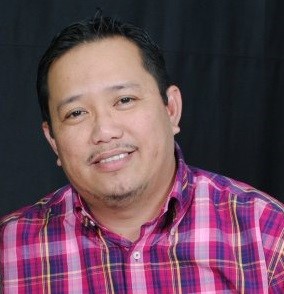 ROMANO MACARAEG BULATAO completed his Bachelor of Arts in Philosophy (AB Philo.) in 1990 at the Claret Formation Center (now Saint Anthony Mary Claret College or SAMCC), Quezon City. He finished his Master of Arts in Religious Studies (MA Rel. Stds.) in 2003 and his Master of Arts in Philosophy (MA Philo., cum laude) in 2014, both at the Saint Louis University (SLU), Baguio City. He obtained his degree, Doctor of Philosophy (Ph.D.) in Theology, Major in Missiology, at the Saint Anthony Mary Claret College (SAMCC), Graduate Department, [Institute for Consecrated Life in Asia (ICLA)], Quezon City. From the Academic Year 2006-to 2009, he served as the Department Head of Religion at SLU, and Dr. Bulatao is a professor in the same department. He served as the President of the Kapatirang Claretiano Inc. – Pangasinan Chapter (KCI-PC), since 2011. He is the author of the book entitled Touching Thoughts A-Z, published in 2009 and the translator of the Novena to Saint Anthony Mary Claret (from the Pangasinan language to English) published in 2015; and the Novena kay San Antonio Maria Claret (from the Pangasinan language to Filipino) published in 2020, by the Claretian Publications.