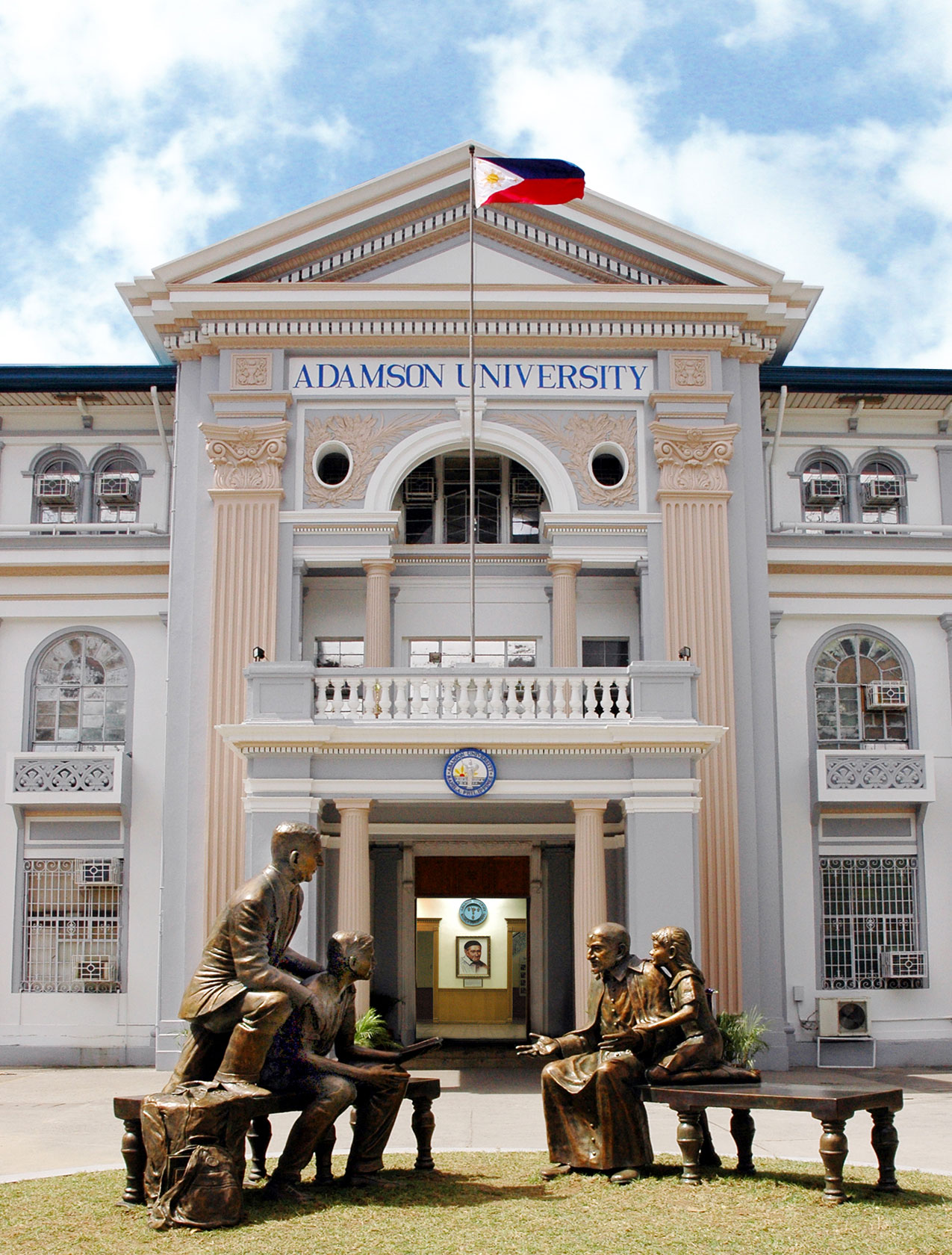 By Louise P. Abesa
On a recent Facebook page of Adamson University , one can read this exhortation to charity:
"It is our vocation to set people's hearts ablaze, to do what the Son of God did, who came to light a fire on earth in order to set it ablaze with His love." – Frederic Ozanam
The exhortation goes with photos of Vincentian volunteers in Adamson's Covid feeding program in San Marcelino, Ermita, Manila.
Adamson University turned 80 on 5 February 2021 and Divine Providence has smiled kindly on this institution of learning as it has joined the ranks of the best universities in Asia by making it to the 2021 Quacquarelli Symonds (QS) list of Asia's 650 best universities. The list came out on 25 November 2020. Chief Presidential LegalCounsel Atty. Salvador Panelo noted in his online program, "Counterpoint" that seven more Filipino universities made it to the list this year. Among the seven is Adamson University (rank 601+). The 2020 QS list had only 7 Filipino universities. The 2021 QS list has now a total of 14 Filipino universities: University of the Philippines (ranks 69th); Ateneo de Manila University (135); De La Salle University (166); University of Santo Tomas (186); University of San Carlos (450-500); Mapua University (501-550); Siliman University (501-550); Mindanao State University and Iligan Institute of Technology (551-600); Adamson University (601+); Central Luzon State University (601+); Central Mindanao University (601+); Central Philippine University (601+); and Xavier University (601+).
In the brief history given by Adamson's official website, one could appreciate the unique beginnings of the 80 year old learning institution. A Greek chemist from Athens, Dr. George Lucas Adamson, started a one-classroom school on 20 June 1932. He wanted to train young men and women along the lines of practical industrial chemistry. The school was called Adamson School of Industrial Chemistry (ASIC). After four years, the Engineering course was added to the school's curriculum and on 19 February 1936 the school's name was changed to Adamson School of Industrial Chemistry and Engineering (ASICE). In five years time, the administrators of the school added more courses to its curriculum and it became a university on 5 February 1941 upon the approval by the Secretary of Public Instruction of its application for university status.
Although Adamson University is best known for its Chemistry and Engineering programs, it now offers courses in architecture, liberal arts, business, education, sciences, pharmacy, law, and theology. It has also extended its services to the youth through its basic education program.
The spiritual formation of the students, faculty, administrators, and other personnel of Adamson University follow the charism of St. Vincent de Paul , who led and organized his contemporaries (1581-1660) in France in creatively responding to those who are in need.
The story of my maternal grandfather, Johnny Palanca, the eldest son of the former mayor of Coron, Pedro Sandoval Palanca (1924-1927) intertwines with that of Adamson University. Lolo Johnny was one of the lucky students who figured in the very beginnings of the life of Adamson University which started on 20 June 1932. Right after his graduation in 1936, with a Bachelor's degree in Industrial Chemistry, he put his education and spiritual formation to good use by working in a mining company in Coron and by managing his own soap factory in Bintuan, a gift of his grandfather, Chin Pe Tuan Juan Palanca. Lolo Johnny did not live long enough though to tell me, his eldest granddaughter, how it was to be among the first batch of graduates of the mother school of Adamson University, the Adamson School of Industrial Chemistry, for he succumbed to brain cancer in 1946 after the Second World War. He was 28. I am grateful to his siblings, especially Estefania Palanca-Pe and Sor Mamerta Palanca, Daughter of Charity of St. Vincent de Paul, for sharing with me their fond memories of him. They have inspired me to discover the greatness of the University which made Lolo Johnny an endearing chemist and a good family man. Immediately after graduation, aside from putting his knowledge and skills as a chemist to good use, he also put his spiritual, human, and cultural formation, which is essentially Vincentian, to the service of humanity by marrying my grandmother, Leocadia "Lea" Castelo from San Isidro, Nueva Ecija, a graduate of Philippine Normal College. My grandmother had inspired me to be a teacher so I could help bring out the best in people.
I had colleagues in Woodrose School (1985-1994) and the University of Asia and the Pacific (1995-1997) who were graduates of Adamson University. They were among those who stand out as formators of the hearts and minds of the youth.
Adamson University has come a long way. It was most likely that the support that my great grandfather, Pedro Sandoval Palanca and his father, Chin Pe Tuan Juan Palanca, a migrant from Amoy, China (founder of Barrio Bintuan in Coron, Palawan), encouraged Dr. George Lucas Adamson to add more courses to the curriculum of Adamson School of Industrial Chemistry until it became a university in 1941 and is now among the best in Asia on its 80th year as a learning institution.
Animo, Adamson graduates! Set the world ablaze with Christ's love.