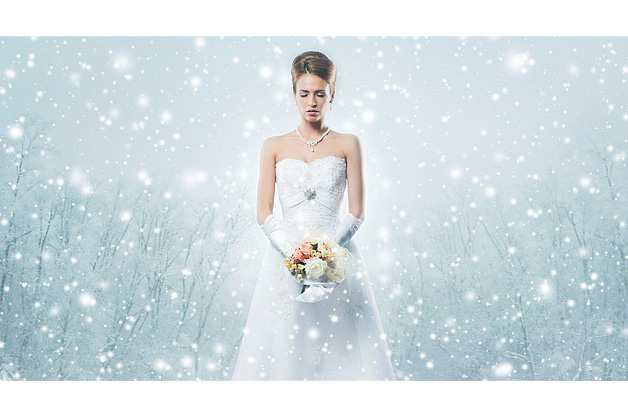 By MEANNE M. MIJARES
A bride's total look cannot be complete without beautiful and flawless make-up. Since weddings only happen once in a lifetime, many brides spend thousands of pesos to have the best make up to immortalize their beauty in their albums and portraits. But real bridal beauty has to come from within.
No matter how much make up a bride wears it is useless when she is a raging bride-zilla on the inside. Brides need not too much make up to look stunningly beautiful on their wedding day. No amount of make-up can cover an ugly personality or character.
Wait! I am not saying that brides should disregard their physical appearance altogether.
I would like to propose a challenge to all brides to be and send a clear message that may go against physical beauty but truly significant and timely: discover what is inside you and unleash your bridal beauty from within. This is what real beauty is all about-it is not superficial but it is internal.
J. Maurus, in his book compilation entitled The Best of a Lady (Original Title: Pretty As You Please), lists down 5 important spiritual beauty hints for brides to be who want to be truly beautiful on their wedding day:
For wrinkled brows: Try the best uplifting cream available: Sweetness of Temper. It tones up the facial muscles and reduces wrinkles.
For the lips: Apply lipstick called Silence. Use it to avoid intrigues and uncharitable gossip. Speak only well of others.
For lovely hands: Apply a lotion called Generosity. Reach out to those who are in need. An extra large jar is a must!
For eyes all aglow: Apply Modesty carefully to protect you from vanity. Always seek the good, true and beautiful in everything and in everyone.
For a lovely face: Never forget to smile -not only during in formal and candid photo sessions but all the time!
When you walk down the aisle to meet your groom and want to look and be your best, remind yourself of these timeless beauty hints. After you have donned your bridal gown and ready to get to the church, make sure that your final retouch is to mentally recite these tips over and over again until you commit them to memory. And then put your chin up, stand straight and tall, gracefully hold up your big lovely bouquet and-smile!
---
The writer is also a professional wedding and events planner. She owns Milestones & Moments Weddings and Special Events Management since 2003.