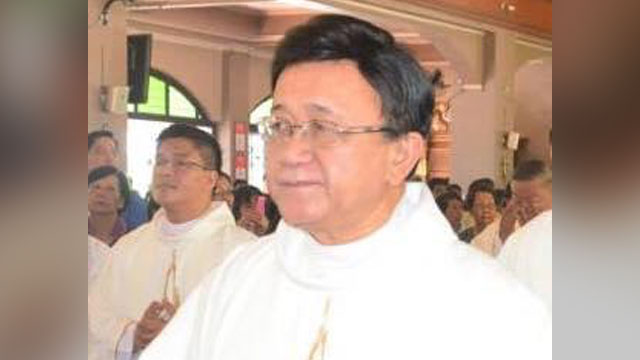 STO. DOMINGO, Nueva Ecija— Bishop Roberto Mallari of San Jose has expressed alarm at the killing of an elderly priest in his diocese.
Four men in two motorcycles ambushed Fr. Marcelito "Tito" Paez at about 8pm while he was driving his vehicle in Jaen town.
The priest was rushed to a hospital in the nearby town of San Leonardo but he expired around two hours later after sustaining two bullet wounds on his body.
"We strongly condemn the unjust and brutal killing of Fr. Tito Paez," Mallari said. "We called on the authorities to conduct investigation and give justice to his death."
The bishop also asked the faithful to pray that justice will be served immediately.
Paez, 72, has served the diocese for more than 30 years since its erection in 1984. He retired from priestly ministry in 2015.
In his service to the Church, he was known for his active involvement in social justice advocacy, particularly on human rights issues affecting the poor.
For many years, he also had been part of the diocese's social action commission wherein he led the justice and peace office.
At the time of his death, Paez was the coordinator of the Rural Missionaries of the Philippines in Central Luzon.
Earlier in the day, Paez assisted in facilitating the release of political prisoner Rommel Tucay who was detained at a jail in Cabanatuan City.
No group has claimed responsibility for the killing. CBCPNews
Posted by Roy Lagarde